WHAT TO EAT, DRINK, & SEE IN THE 863!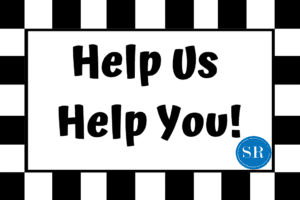 Here at the Sebring Rundown, we are committed to helping our community in any way possible! Because of these more difficult times, we want to help in the best way we know how: getting information out there! If you own or operate a business in Highlands County and have cut back hours, have special hours for classes of citizens, are only offering take out, or anything special like that, let us know! This article will be updated as often as possible with reliable information from community members about our local businesses. We hope this will prove beneficial in this hard...
Read More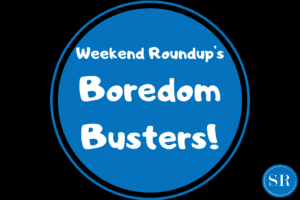 At the Sebring Rundown, we are committed to making the most out of every situation. While most events have been canceled around town in order to help slow...
Read More

UPCOMING EVENTS
Would you like your event considered for our events calendar? Send us an email to get started by visiting About Us. 

Past Events
September 2020
Its time to discover the music in Downtown Sebring! Join us every 3rd Friday for a concert on the Downtown Sebring Circle! Each concert is FREE to all, bring everyone! Don't forget to pack your favorite chair or blanket to sit on while enjoying the music! Most importantly bring those dancing shoes and dance under the stars all night! Downtown Sounds Lineup: January 17th - High Five Band February 21st - Josh Blevins Band March 20th - Highlands Little Theatre…
Find out more »
October 2020
Enjoy Florida's Fizziest Festival Is there a better way to celebrate soda than with a festival? Float on over to the 3rd Annual Sebring Soda Festival, April 3-5, 2020, to properly research the matter. With a family-friendly party atmosphere, more than 200 craft sodas to sample, craft beer & wine, live music and festive food, this is the fizziest festival in all of Florida. The three-day festival, which is held in historic downtown Sebring, is a celebration of craft sodas…
Find out more »
November 2020
Named America's No. 1 Motorsports event voted by USA Today readers, the Mobil 1 Twelve Hours of Sebring presented by Advance Auto Parts is geared up for it's 68th running! Join us at the Birthplace of American Endurance Racing for four days of non-stop action on & off the track! Rescheduled from March!
Find out more »
+ Export Events
GET THE LOCAL RUNDOWN, FAST
We publish fast & fun facts on what to eat, drink & see that can only be experienced in the heart of Florida. Our goal is to bring an already close-knit community closer together and to encourage a spirit of creativity and collaboration.
In addition to this site, we also send a handcrafted email newsletter weekly that will give you insight on what to eat, drink, and see in the 863.
Follow us on social @SebringRundown & use #SRundown for a chance to be featured!
Tag us in your adventures around Sebring, Lake Placid & Avon Park! #SRundown!