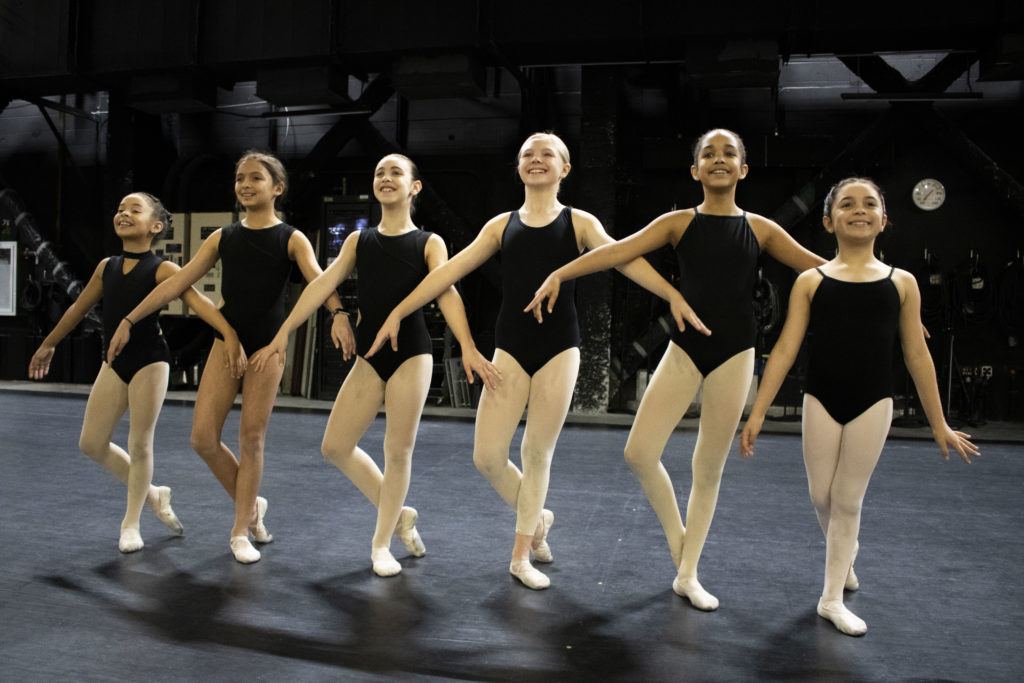 Local Youth Perform the Magical Production, Cinderella with South Carolina Ballet
South Carolina Ballet returns to the Alan Jay Wildstein Center for the Performing Arts at South Florida State College (SFSC) with a magical production of Cinderella on Saturday, March 7 at 7 p.m. Part of the AdventHealth Trending Now Series, the ballet tells the best-loved fairy tale of love and jealousy in a lush production that is ideal family entertainment. Tickets are $29-$40 with a 50% discount for children and students.
Our favorite part about this performance is that you will recognize a lot of the cast. We got a sneak peek at their rehearsal last weekend and were extremely impressed by the hard work that our local performers have been putting in to get ready for this performance and we know that you will be too! Cinderella is conceived and directed by William Starrett, artistic director of South Carolina Ballet. It was first performed by the Bolshoi Ballet in 1945.  "Each year, when the South Carolina Ballet brings a performance to a community, they'll audition local children for small roles so that they have an opportunity to be a part of this major production. The local children are fully integrated into the production with the professional dancers, who from all around the world," said Nancy McDuffee, who is responsible for a combination of choreography and rehearsing the local children. The local children and professional dancers only rehearse together one time, so Nancy works with the kids so that they are on the stage is exactly where the company is going to expect them to be.
"I see this as such an incredible opportunity for these kids to be part of something that is professional. That they dance with professional dancers and see what goes on backstage–how the dancers prepare just before they're going onstage to when they leave. It's an amazing opportunity. And not too many get to have that," said Nancy McDuffee.
Starrett is determined that no one—not even fathers dragged to the performance—will be bored, so there are lots of surprises. "The two ugly stepsisters are actually performed by men," he said. "They are more actors than dancers, so we have the contrast of the beauty of the fairies and the hysterical stepsisters."
"The stepsisters in this ballet are hysterical," said Cindy Garren, director of cultural programs at SFSC. "Plus, we have local dancers that have been rehearsing for weeks who will join the professional dancers on stage."
Tickets can be purchased online at sfscARTS.org, by phone at 863-784-7178, or in person at the SFSC Performing Arts Box Office on the campus of South Florida State College located at 600 West College Drive in Avon Park.
Written by: Tracy McCoy
LOCAL CAST FOR CINDERELLA
Cinderella Attendants
Trista Gilliard
Mayleen Gonzalez
Paige Jayna
Reagan Lenihan
Taylor Leiden
Ballroom Attendants
Makenna Smith
Ashley Anderson
Merchant Assistant
Faith Padgett
Katiana Reyes
Rossalyn Schooley
Dragonflies
Sophia Shaffer
Sofiya Balikowsky
Carly Vega
Bailey Toney
Gift Givers
Ariana Bhandare
Talina Oronez
Olivia Heston
Anjali Way
Clocks
Sofiya Balikowsky
Desiree Bassett
Chloe Berlin
Anika Bhandare
Abigail Brinling
Alyssa Coultier
Amelia Heston
Braelynn Hillman
Aubrey Scheipsmeier
Sophia Shaffer
Bailey Toney
Carly Vega
Whytni Adams
Adrienne Ayala
Brooke Blackburn
Ellie Brinling
Emily Clogston (not pictured)
Audrey Coultier
Shayla Farrow
Gabriella Gonzalez
Haley Grace
Sophia Heston
Brylee King
Kattie Mannis
Gabriella Marin
Abigail O'Meara
McKenzie Pletcher
Zoe Pletcher
Karis Register (not pictured)
Aubrey Scheipsmeier
Camille Schwartz
Rossalyn Schooley (not pictured)
Sarah Smith
Annandra Ramkissoon