WHAT TO EAT, DRINK, & SEE IN THE 863!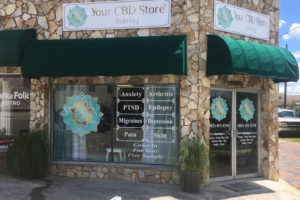 Have you heard the news? There's a CBD boutique coming to town! Jean Summerford and Terry Stafford are bringing 'Your CBD Store' to Sebring and it is exactly what it sounds like; all things CBD for you and your pets. They have a variety of CBD options to choose from including pain creams, chewable gummies, dog treats and more and is conveniently located right off the Sebring circle on Center Ave.

The common misconception about CBD is that it has psychoactive properties, but that is not true. "CBD is made from the industrial hemp plant and does not contain THC which is the psychoactive compound found in the marijuana plant. CBD can alleviate a variety of ailments including PTSD, anxiety, stress, chronic pain and many more without the effects of THC" says Jean.

At Your CBD Store, you will find the highest quality CBD products. "Our topical pain cream and tincture oil were voted number one at the National CBD Expo in Tampa this year. Every product found at Your CBD Store has a scannable QR code that will tell you exactly what is in each product or batch, when it was made, and what you're taking" says Jean.

The team at Your CBD Store is committed to helping the people of Highlands County learn about the benefits of using CBD and what options are right for them. Your CBD Store opened on Wednesday, August 28th, 2019 and they look forward to seeing you there!
By Amanda Torres

Your CBD Store is located at 119 W Center Ave. Sebring, Florida 33870

Read More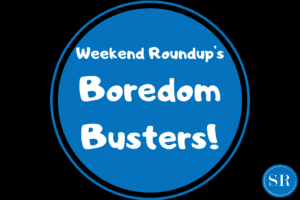 At the Sebring Rundown, we are committed to making the most out of every situation. While most events have been canceled around town in order to help slow the spread of Covid-19, we're happy to say we've been compiling a list of fun things to do while maintaining social distancing. 
Parents and caregivers!
At this time, our school system is expecting to return students to their normal routine on April 15, 2020. While they plan to implement virtual instruction, which you can find out more about HERE, if you're looking for ways to keep your children entertained and learning throughout the extended break, look no further!
Scholastic has launched their Learn at Home program which will provide 20 days worth of learning journeys for children PreK through 9th grade. This program can keep your child learning and growing throughout the break. 
ABCMouse is also offering a first free month and is a great place for children ages 2-8 to learn and have fun doing so! You'll need to remember to cancel in order to avoid charges, but this could prove a great thing to keep your children engaged and eager to learn.
Teachers also recommend using flash cards to quiz them on what they've been learning in school, as well as reading to them or with them. If they're old enough to read books themselves, ask them to read to you or ask comprehension questions to see if they're understanding the material they're reading.  
We are also encouraging parents and caregivers who have time on their hands to teach your children things they might not get to learn in school. It would be highly beneficial for kids to have the opportunity to learn the basics of cooking, how to sew buttons and other simple things, counting money including coins, changing a tire or the oil in a car, writing a check, and other life skills.
It would also be a good time for parents to learn! Ask your kids to teach you how to do things on Facebook or Instagram, change settings on your phone, or take a selfie!
Ready to take a break from learning things and have some fun? Here are some of the best boredom busters we've come up with!
*Movies!* Some of our 'must-watch' list right now includes:
-Frozen 2 (PG)
-Joker (R)
-Pulp Fiction (R)
-Harry Potter Series (PG – PG13)
-The Lion King (PG)
-Aladdin (PG)
-Almost Famous (R)
-Labyrinth (PG)
*TV Shows* Some shows we deem 'binge-worthy' include:
-Chicago Med
-Game of Thrones
-The 100
-The Office
-Breaking Bad
-Handmaid's Tale
-Law and Order
-Ozark
-The Simpsons
*Reading Books*
Have you been putting off reading till you 'have the time'? Well now, a lot of us do! To get through this somewhat frustrating time, pick up a good book, whether new or classic, and get lost in it! It's sure to be a good escape.
*Learn a New Language*
It's always beneficial to have more than one language under your belt! As an adult, most languages are pretty difficult for us to learn, but children are the perfect sponges! I'm personally wanting to learn American Sign Language and that is considered one of the easier languages for adults to learn! Click HERE to go to a site with helpful videos! Many other languages can be found through simple google searches! 
*Dog Training* 
Your dog is your best friend right? Remember this time will be hard for them too! Exercising their brains is a great way to keep them from getting bored as well as tiring them out. Click HERE for helpful ways to teach your dog basic or more advanced commands!
*Get Outside!*
Stay 6 feet away from others, but almost all health organizations say that Vitamin D, directly from the sun is the most beneficial in a time like we are going through. Sunshine will lift your mood, which allows your immune system to function properly and fight diseases.
Take the dog for a walk, get the kids outside for a bike ride, jog around the neighborhood, or simply play in your front yard with the water hose! Possibilities are endless and your body will thank you!
*Video Chat Family*
If you're stuck alone, you're more likely to sink into a more depressive state, especially if you're an extrovert. Video chat family and friends to give yourself time to 'be with' people without breaking social distancing policies. This will boost your mood and put a smile on your face!
*Board Games*
Break out Monopoly, Life, or Clue and teach your kids a game besides one that is on a screen! Each game can offer valuable lessons to kids as well as learning opportunities and not to mention, they're just plain fun!
*Paint or Color!*
Children nowadays are sometimes so focused on learning and grades, they have no time to express their creativity. In this trying time, encourage them to color or paint and watch their spirits beam. Click HERE to find free art lessons for kids and adults! 
If you happen to get REALLY bored, there's this thing that, as adults, we mostly all put off till we no longer can: Spring Cleaning. That's right, now is the perfect opportunity to dust those shelves, vacuum, and put everything in its place. Also, go through your things, if you no longer need it, donate it and help those in need! HERE are some tips for getting a good deep clean! HERE are some tips about decluttering unnecessary items!
If you would like more information from the CDC on the Coronavirus, please click HERE. If you want more localized information, please check the Florida Department of Health's website HERE.
We encourage you in this trying time to remember those most at risk. If you have elderly family or neighbors, make sure you're checking on them and helping them any chance you can. If you have immunocompromised family or neighbors, try and make sure that they have needed supplies and are monitoring their health. This is the best time to lend a helping hand where you can if you're one of the lucky ones who is considered least at risk. Think of others and treat them as you'd like to be treated in that situation. 
By Erin Broderick
Read More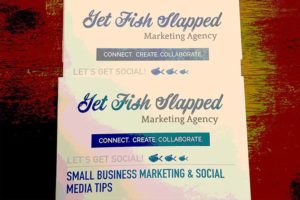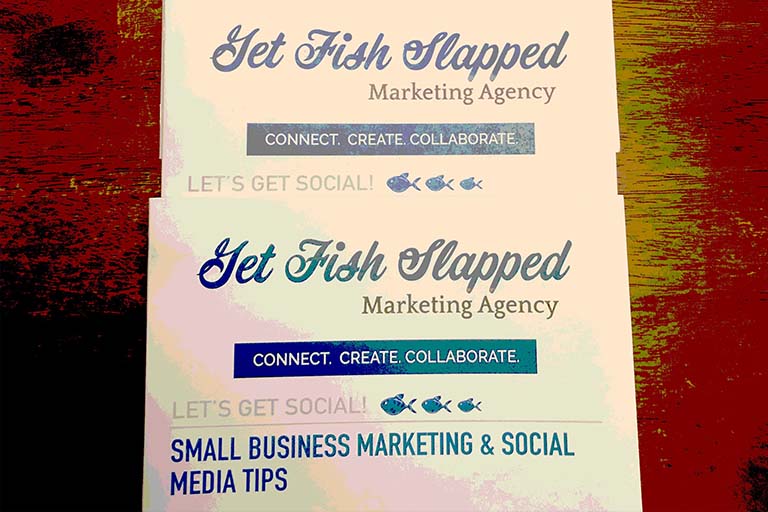 Located right on the Circle in Downtown Sebring, Get Fish Slapped Marketing Agency is a full-service agency that specializes in all things digital. Get Fish Slapped Marketing Agency was founded in 2015 and is excited to celebrate five years in business this coming February. The business was built around working with companies to streamline their marketing strategies to create confidence, increase profitability, and to free up business owners' time to run their business.
Get Fish Slapped has recently launched one-on-one strategy sessions. The sessions will be conducted by one of the partners, James or Tracy McCoy. Attendees will go over marketing best practices and receive an audit of their online presence. Not only will the business be given ideas on best practices, but this is also a hands-on workshop. The attendee will have an opportunity to work with Get Fish Slapped directly on making updates to their Google Listing, work through social media posting basics or advanced advertising tools how-tos, for example. They will share best practices that have helped businesses in Highlands County thrive. Sessions are limited and appointments are required.
You may schedule your 60-minute one-on-one session for only $125 that includes a take-home Marketing and Social Media Guide! Email info@getfishslapped.com or call (863) 658-2589 and ask for James to schedule your session.
Read More

UPCOMING EVENTS
Would you like your event considered for our events calendar? Send us an email to get started by visiting About Us. 

Upcoming Events
There were no results found.
GET THE LOCAL RUNDOWN, FAST
We publish fast & fun facts on what to eat, drink & see that can only be experienced in the heart of Florida. Our goal is to bring an already close-knit community closer together and to encourage a spirit of creativity and collaboration.
In addition to this site, we also send a handcrafted email newsletter weekly that will give you insight on what to eat, drink, and see in the 863.
Follow us on social @SebringRundown & use #SRundown for a chance to be featured!
Tag us in your adventures around Sebring, Lake Placid & Avon Park! #SRundown!