WHAT TO EAT, DRINK, & SEE IN THE 863!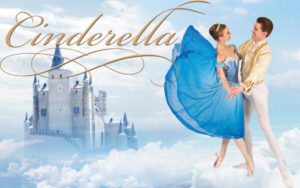 South Carolina Ballet Holds Auditions for Local Youth for Cinderella Do you know a talented dancer? The Florida premiere of the ballet Cinderella produced by South Carolina Ballet comes to South Florida State College's (SFSC) Alan Jay Wildstein Center for the Performing Arts on Saturday, March 7 for one performance at 7 p.m. Cindy Garren, SFSC director of cultural programs, will hold auditions for children and youth on Saturday, Sept. 28, beginning at 9 a.m. at the Alan Jay Wildstein Center for the Performing Arts located on SFSC's Highlands Campus at 600 West College Drive in Avon Park. South Carolina…
Read More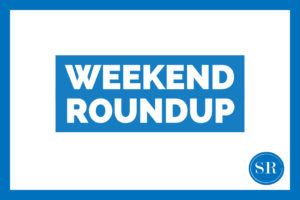 It's time to start planning another exciting weekend! Let us give you some ideas! It has been a very generous time around Highlands County lately with everyone coming together during the heart of hurricane season and getting so close to the holidays. We would like to remind anyone in need…
Keep Reading
UPCOMING EVENTS
Would you like your event considered for our events calendar? Send us an email to get started by visiting About Us. 

Upcoming Events
September 2019
Join the librarians who say "arr" in this lighthearted celebration of an internationally celebrated holiday of silliness. Your best pirate phrases and hats are welcome all day. We provide the prizes, activities, and a stuffed parrot for photos
Find out more »
Join us for our annual "Day of Giving," Friday, September 20, 2019 beginning at 7:00am. We provide FREE dental care on a first come, first serve basis. Each patient will receive one service (filling, extraction, or cleaning). Serving ages 12 and up. A big thank you to Stephen Ebner, Dr. Steven Guelff, Dr. Mike Lamp and Volunteers who will be helping us provide care to patients this year!
Find out more »
Constitution Celebration planned for Friday, September 20, at the Circle Theater in Sebring. The event is sponsored by our local SAR and DAR chapters with the program beginning at 1 PM. All are welcome! Come and show your support for our country and our chapter!
Find out more »
+ Export Events
GET THE LOCAL RUNDOWN, FAST
We publish fast & fun facts on what to eat, drink & see that can only be experienced in the heart of Florida. Our goal is to bring an already close-knit community closer together and to encourage a spirit of creativity and collaboration.
In addition to this site, we also send a handcrafted email newsletter weekly that will give you insight on what to eat, drink, and see in the 863.
Follow us on social @SebringRundown & use #SRundown for a chance to be featured!
Tag us in your adventures around Sebring, Lake Placid & Avon Park! #SRundown!