WHAT TO EAT, DRINK, & SEE IN THE 863!
The inaugural Heartland Film Fest is coming to Sebring September 21, 2019, and will be held at the Circle Theatre. The event will feature 15 different short films from filmmakers from Highlands County and around the world, including Canada, France and Morocco and all proceeds from the Heartland Film Fest will go to the Champion for Children Foundation. We had an opportunity to sit down with Dennis Mallen as he tells us more about this new event. Check out the video interview below! Premier titles include the sci-fi pilot, "Thalon" from Executive Producers R.A. Miller and Dennis Mallen and "Rivalite"…
Read More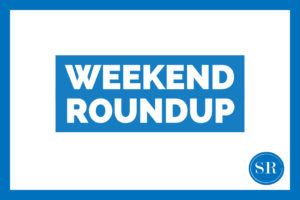 For October 11 – 13 Another weekend, another round of awesome activities across the Heartland! This weekend seems to be shaping up into one surrounded by family fun! Friday night, start your weekend right with Cinema on the Circle in Downtown Sebring. Show up early to pick the best viewing…
Keep Reading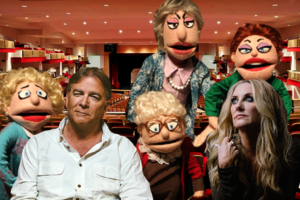 South Florida State College (SFSC) announces its 36th season of performances including national Broadway tours, family entertainment, dance,…
Read More
UPCOMING EVENTS
Would you like your event considered for our events calendar? Send us an email to get started by visiting About Us. 

Upcoming Events
October 2019
ARTzy FuN is our discovery class allowing our kids to be Artists! Each week will be a different arts and craft project that kids can do in our Lab Room with a Museum helper. Plus you can take home their masterpiece! ARTzy FuN is included in your daily admission/membership. Class is limited to the first 24 children and one project per child. ARTzy FuN runs on Wednesdays from 2pm-3:30pm (or until supplies run out). Most projects take approx. 30 minutes…
Find out more »
STEAM Team presents unique challenges for kids to think outside the box, create and explore in the areas of Science, Technology, Engineering, Arts and Math. Each week is a different challenge. STEAM Team is every Thursday at 2pm.
Find out more »
South Florida State College's (SFSC) Dental Education program will hold oral cancer screenings on Thursday, Oct. 17, 3 – 6 p.m., in the Dental Clinic, Building T-1, SFSC Highlands Campus, Avon Park. The screening is by appointment only, open to the public, and free. The screening is a simple process that only takes about 15 minutes. After a brief medical history, patients will undergo a head and neck evaluation. When needed, the visual exam is followed by an examination in…
Find out more »
+ Export Events
GET THE LOCAL RUNDOWN, FAST
We publish fast & fun facts on what to eat, drink & see that can only be experienced in the heart of Florida. Our goal is to bring an already close-knit community closer together and to encourage a spirit of creativity and collaboration.
In addition to this site, we also send a handcrafted email newsletter weekly that will give you insight on what to eat, drink, and see in the 863.
Follow us on social @SebringRundown & use #SRundown for a chance to be featured!
Tag us in your adventures around Sebring, Lake Placid & Avon Park! #SRundown!