WHAT TO EAT, DRINK, & SEE IN THE 863!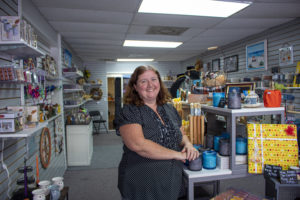 Stephanie Hall, the owner of The Handcrafted Boutique in downtown Sebring, started on the path to opening her own boutique in 2006 when she became interested in arts and crafts. "My daughter did beauty pageants back in the day and I couldn't afford to buy the dresses she needed, so I bought how-to's and learned how to sew," says Stephanie. "After that, I opened my own arts and crafts shop on eBay and sold blank dresses that could be customized to other moms who also couldn't afford to buy expensive pageant dresses," says Stephanie. After going through a rough patch…
Read More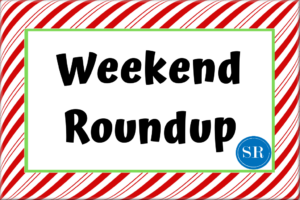 For the weekend Friday, December 13 to Sunday, December 15, 2019. Have you been hearing those sleigh bells ring? Got your lights and tree up already? It's going to be another weekend packed full of holiday cheer! This Friday will be the 13th, a Nightmare Before Christmas for those of…
Keep Reading
UPCOMING EVENTS
Would you like your event considered for our events calendar? Send us an email to get started by visiting About Us. 

Upcoming Events
December 2019
(Nov. 30-Dec. 27) Join us for the Annual Downtown Sebring Carousel of Lights as historic Circle Park illuminates again with an amazing display of festive holiday lights displayed each night from 6-9 PM. In addition to the lights, this 4-week long event will feature Santa Claus every night, a singing puppet show, kids games and miniature golf. Free to attend; small fee for activities.
Find out more »
Calling all toddlers! Join us for a story, craft and learning fun designed to teach our little ones the fun in reading, promote learning through weekly themes and engage in social interaction with other toddlers. We are getting our toddlers ready for Pre-K with a Museum twist. Tot Time lasts approx. 30-45 minutes and is included with your daily admission/membership.
Find out more »
Join Peace River Center Victim Services for their Women's Empowerment Group. Discussion topics will include self-care, self-worth, healthy relationships and much more. Females 18 years and older are welcome. Every third Tuesday* of the month from 12:00 p.m. to 1:00 p.m. Dates: 8/16*, 9/17, 10/15, 11/19, 12/17 For questions or more information, please contact Melissa Irving, mirving@PeaceRiverCenter.org or 863 413.2708.
Find out more »
+ Export Events
GET THE LOCAL RUNDOWN, FAST
We publish fast & fun facts on what to eat, drink & see that can only be experienced in the heart of Florida. Our goal is to bring an already close-knit community closer together and to encourage a spirit of creativity and collaboration.
In addition to this site, we also send a handcrafted email newsletter weekly that will give you insight on what to eat, drink, and see in the 863.
Follow us on social @SebringRundown & use #SRundown for a chance to be featured!
Tag us in your adventures around Sebring, Lake Placid & Avon Park! #SRundown!