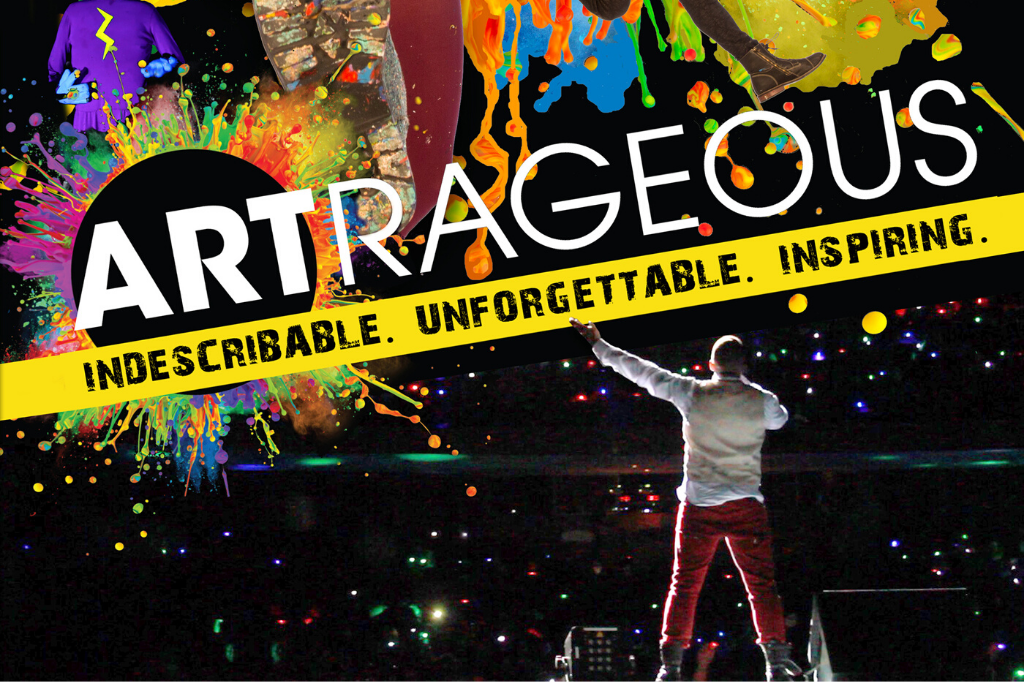 Artrageous II Live: Interactive "All Arts" Show Coming to Highlands County
The nationally known and critically acclaimed crowd favorite, Artrageous II, is making a rare stop at the Alan Jay Wildstein Center for the Performing Arts at South Florida State College (SFSC) in Avon Park on Sunday, Feb. 9 at 3 p.m. This show is part of the AdventHealth Trending Now Series which features contemporary performances ideal for families.
With over 3,000 shows performed around the world, Artrageous is the one-of-a-kind, interactive art and music experience that has CBS raving "Go see this show!" Audiences interact and delight as a team of accomplished, multi-talented artists paint at electric speed, creating giant works of art, right before their eyes—all while accompanied by live musical performances, powerful vocals, and high-energy creative choreography.

"This show is an experience," said Cindy Garren, director of cultural programs at SFSC. "It's art, it's a rock concert, and it's a family fun happening. Lots of audience interaction, too. Each show is unique because of all the audience participation and the interaction with the performers."
Formed in the 1980s, Artrageous is a theater arts community based outside of Albuquerque, N.M. From their roots of children's theater and street performance, this group of like-minded and gifted, "misfit" performers has grown into an international phenomenon, revolutionizing live performance art and interactive entertainment. Their shows—comprised of a fresh mix of fine art, live music, singing, dancing, humor, and audience participation—are driven by their underlying message that arts are an integral and valuable part of human existence. The performance is sponsored by Advent Health, The Sebring Rundown, South Florida State College Foundation, and Norma Evans.
Notable past performances of Artrageous are the mainstage at Mardi Gras, World Cup Soccer Finals in Paris, Academy Awards after party in Hollywood, and a private performance for Sir Richard Branson. The production has toured in Mexico, Austria, France, Japan, Abu Dhabi, Tanzania, Canada, and the United States.
Tracy McCoy from Get Fish Slapped and The Sebring Rundown said, "Taking your family to one of these live performances is a fun day out. You don't have to get dressed up, parking is free, and the shows are awesome. Why watch another movie when you get to experience something out of the ordinary?"
Child/student tickets are $10 and children under 3 sitting on a parent's lap are free. Adult tickets are $26, $28, and $32. Tickets are available online at sfscARTS.org, by phone at 863-784-7178, and in person at the SFSC Box Office located at 600 West College Drive in Avon Park. Groups of 13 or more save 50% on admission. "Bring your church youth group, Girl Scout troop, or soccer team to see a show," Garren said. "I guarantee everyone will have a marvelous experience."
Upcoming Advent Health Trending Now performances include the awesome a cappella vocal group Blue Jupiter on Feb. 29 and the South Carolina Ballet's production of Cinderella on March 7.