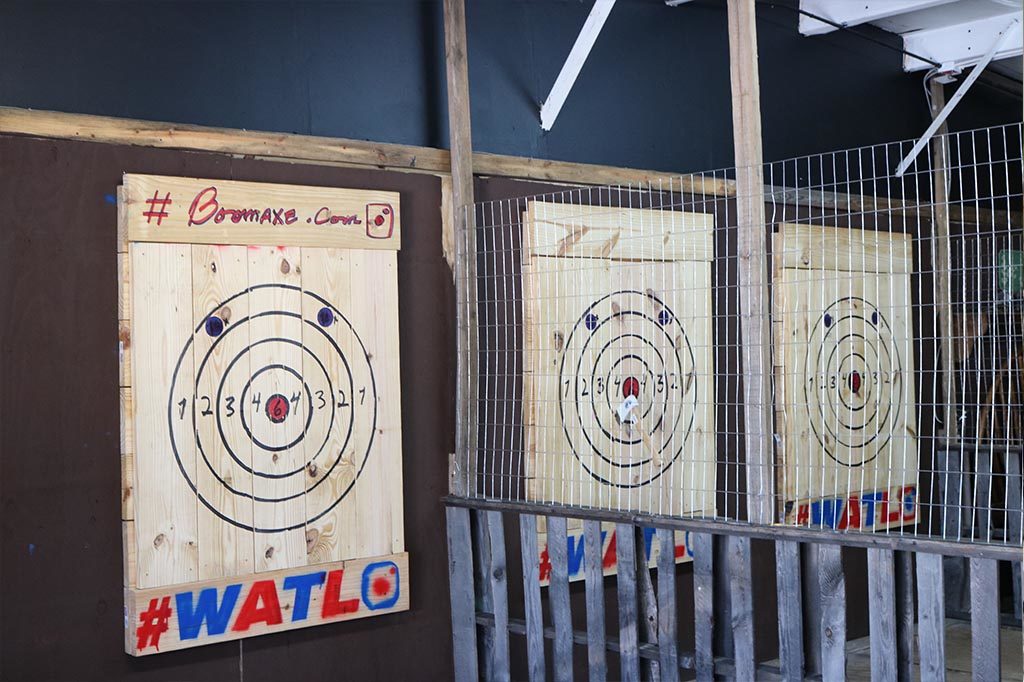 by James McCoy
One of the hottest trends has arrived in the Highlands–Axe Throwing! 
What do you get when you mix groups of people socializing, listening to music and throwing sharp objects? An accident waiting to happen or a unique experience that is a great deal of fun and a definite departure from activities found in Highlands County.
Axe throwing has become one of the hottest trends since starting in Toronto in 2011. It's no coincidence that the trend has surged in the era of social media providing one of a kind selfie and boomerang opportunities.   
Boomaxe, located at 2304 US Highway 27 North opened their doors Saturday, May 11th for a soft opening and were met with great reviews. Taking their inspiration from the trendy activity that is popping up all across the United States, Boomaxe has created a one of a kind rustic atmosphere for the novice to channel their inner lumberjack, companies to participate in unique team building event and for teams of the World Axe Throwing League to compete.
The concept is tossing a small hand axe overhead at a wooden target to earn points. (Think darts, but with axes.) Metal cages keep the axes from flying off in all directions and the throwers are heavily coached before the first toss, and everything is closely monitored. An hour and a half session for walk-ins is $25 and there are deals for group and league play. Boomaxe hours are Monday through Thursday 1pm-10pm  and open till midnight Friday and Saturday.
There are plenty of unique seating groups with board games to relax with while taking a break from axe throwing, wifi, and live music. In the near future, the team at Boomaxe with be serving beer, wine and hosting competitive league play. So here is another great reason to hang out in the Highlands, try something new with a friend and have a unique experience.