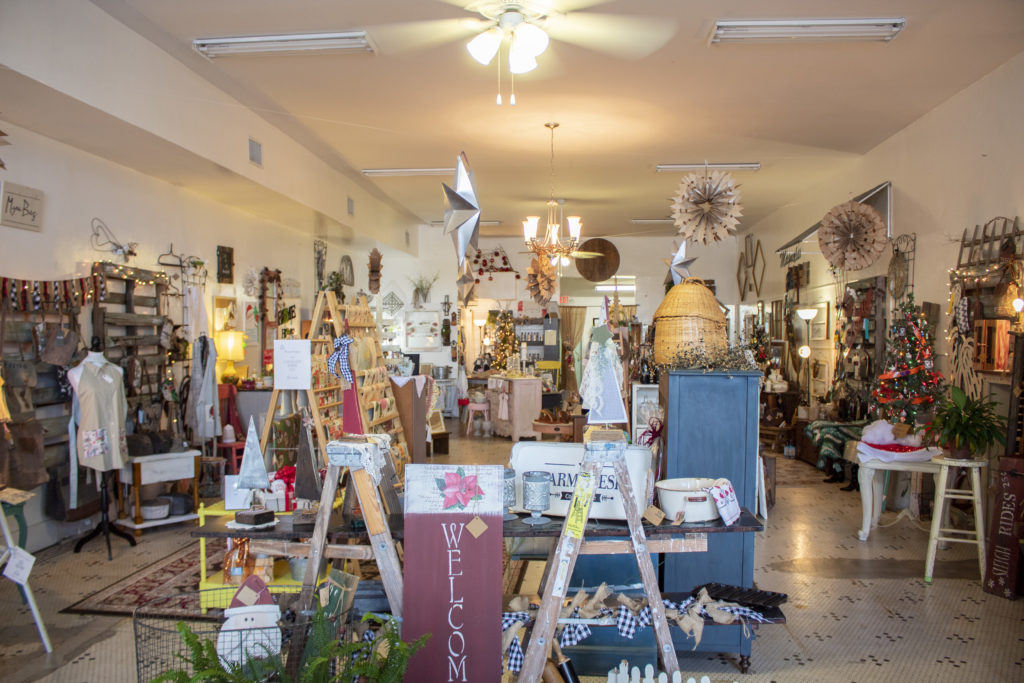 Bare Wood Market, located on North Ridgewood in downtown Sebring, is a one of a kind boutique specializing in hand painted furniture and trinkets of all kinds. They have handmade products from vendors all over Highlands County and Florida. 
Laura Young, the owner of Bare Wood Market, started refinishing furniture as a hobby while she was working in the school system throughout Highlands County. Her in-laws, who did woodworking and furniture restoration, introduced her to craft shows where she learned different techniques and styles from them. She started off making figurines out of wood, painting them and offering them for sale at the craft shows. Soon after she decided to start experimenting with painting furniture during that time and loved the results. "I found an old dresser at a garage sale and decided to paint it. I was able to sell that piece for a profit and I thought to myself 'wow this could turn into something'" said Laura. From that point she continued to paint furniture and sell it and also started getting requests for commissioned pieces. At that point she knew she needed a storefront.
At Bare Wood Market you will find Laura's hand painted furniture, handmade crafts and trinkets, handbags, as well as workshops and events. Bare Wood Market regularly participates in charity events to support Highlands County. Their most recent workshop had customers decorate Christmas trees and offered them for sale. All proceeds went to the Ridge ARC. Laura and everyone at Bare Wood Market wants to continue to give back to the community in any way they can with their workshops and events into the future. Stop by and browse their crafts, hand-painted furniture & ask about their upcoming events & support our local community.