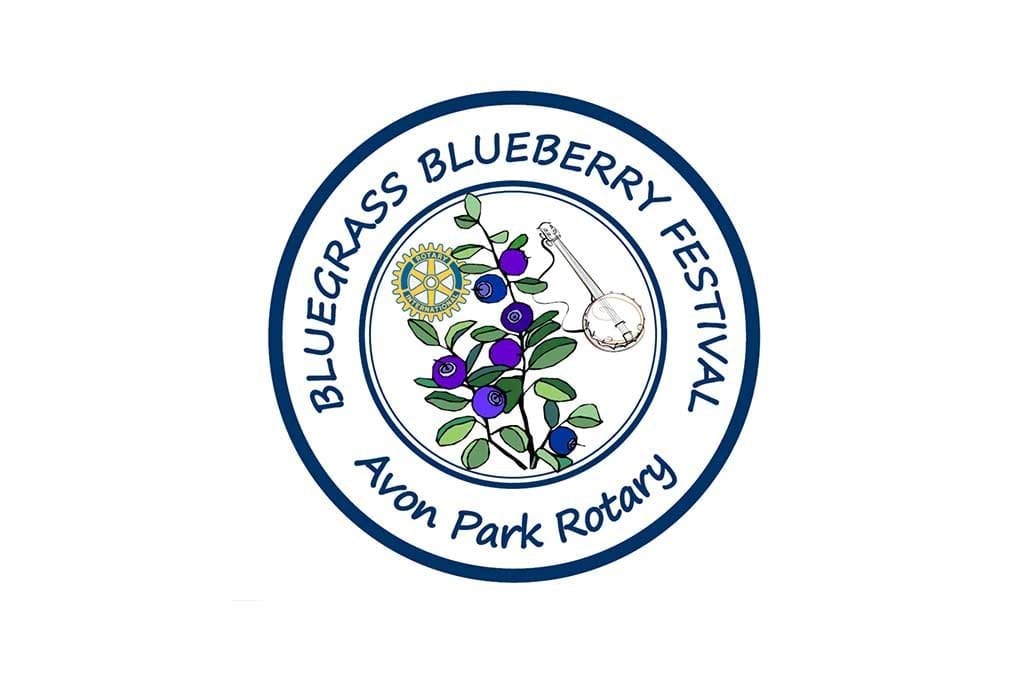 by Hannah Heiring
If you enjoy Bluegrass music, blueberries and fun then you should come on down to Avon Park's 9th annual Bluegrass and Blueberry Festival! The community will be joining together in downtown's Donaldson Park. This park sits along beautiful lake Verona and has plenty of free area parking. With a winding sidewalk lining the beach, playground for the young ones, and several covered picnic tables; it's the perfect spot! This FREE festival will be held on Saturday, April 27th from 10am to 4pm. "This event will be the best Blueberry festival yet! The local, just-picked, premium blueberries are a highlight of the event," said Alice Oldham, Chairperson Avon Park Rotary.
The Bluegrass begins at 11am, with the talented "41 S. Bluegrass Band" playing all the way to 3pm! While you're enjoying the concert, you'll also be able to view and purchase a variety of original and American-made works of art, smoky BBQ chicken dinners, signature blueberry lemonade, and everyone's favorite blueberry desserts!
This event will make for a memorable family outing with a FREE Kids Zone! There will be Fun Pony Rides, exciting bounce houses, creative face painting, and many games to choose from! Whether new experiences or your child's favorite; they'll simply have a good time!
Unique to this year is the Tin Can Tourists' camp demonstration! This group specializes in vintage campers and trailers. They've been embracing and sharing the love for them since 1919! It will be a truly special experience that will provide valuable knowledge and potentially introduce someone to a new-found passion!
Possibly the most exciting part of this event is the raffle! For just $25.00, you could win a meticulously replicated 1950 Willy's Army Jeep! Certainly, an interesting prize to be won!
Avon Park' Rotary is grateful to bring our community together to celebrate the local agriculture, entrepreneurs, and each other. This festival has something that everyone will enjoy, from the youngest to the oldest, and all in between! With its refreshing tastes, jolly sounds and friendly fellowship; you won't want to miss this!