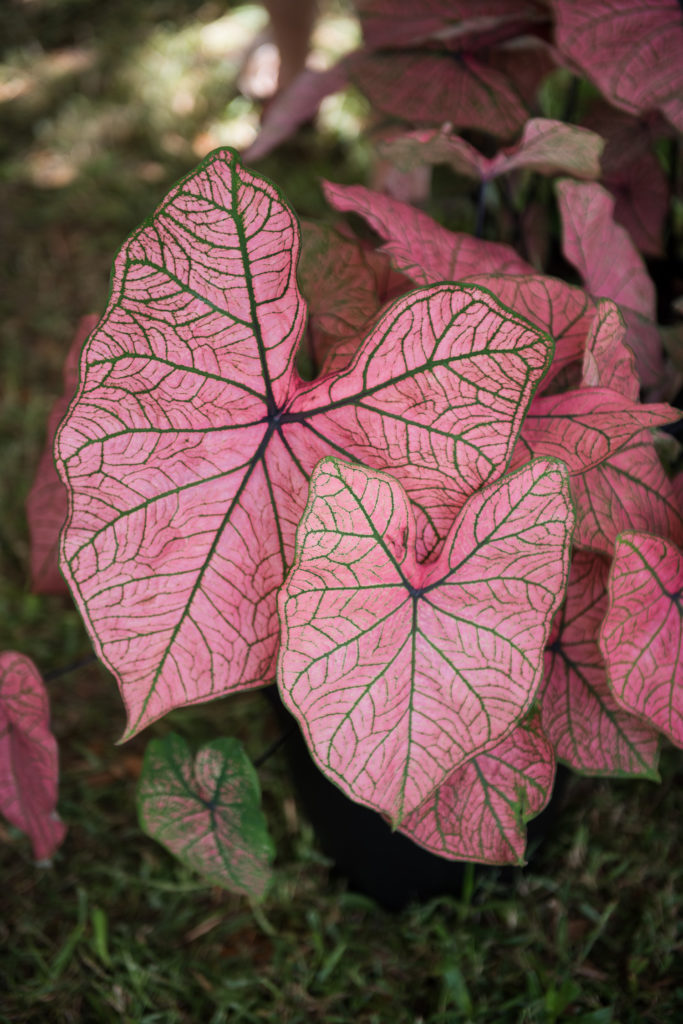 Caladium Festival–Save The Date
The 28th Annual Lake Placid Caladium Festival is set to bloom July 27-29 in Lake Placid, FL.  Caladiums are colorful plants grown in large fields in Lake Placid, the nation's caladium capital, and have been compared to the tulip fields in Holland for their beauty.  
The 40+ varieties of red, white, and pink and all combinations of the colors is truly a work of art.
The annual caladium festival, which is a can't miss summer event in Central Florida, celebrates this beautiful plant with caladium field bus tours, art competitions, bulb and plant sale, art and craft vendors, classic car and bike show, 5K race, floral arrangement competition, beer garden, wine tasting and live entertainment.
Admission and parking is free.  Festival hours are 9AM-4PM on Friday and Saturday; 10AM-3PM on Sunday.