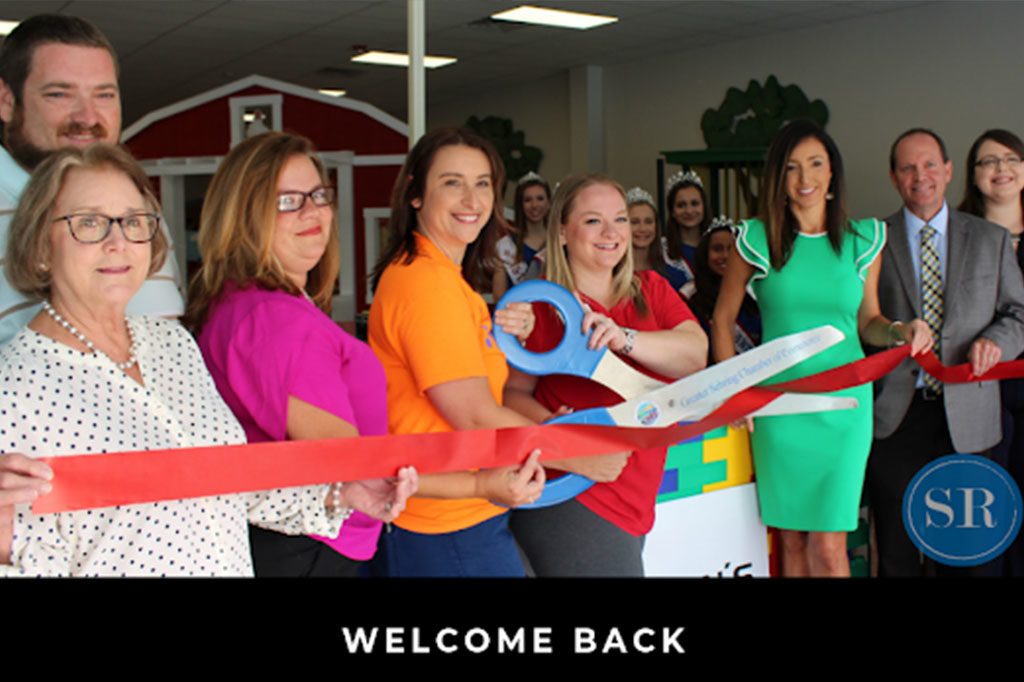 by Hannah Heiring
The Children's Museum of the Highlands is NOW OPEN!
One of Highlands County's most beloved and nostalgic museums is downtown Sebring's Children's Museum of the Highlands!  The Museum temporarily relocated to Lakeshore Mall due to some much-needed repairs in their building. Despite leaving the jovial, decorated building, they continued to provide the FUN of imagination for families in our community! On July 23rd, 2019, after the full renovation of the space, the Children's Museum happily reopened the doors of their traditional building! Nearly 30 years after its establishment, and over a year in a temporary place, the long-awaited grand reopening was a huge success! Amy Foster, also known as "Miss Highlands County", was helping with the grand opening. She stated,  "I'm very excited for the grand opening because I can remember coming here as a child, going to Summer camps here, and being super excited, so I'm ready to help other kids have the same experience that I had."
The museum's mission is to provide a safe and FUN environment to encourage children, ages one through ten, to develop a life-long love for learning and creativity!  Children's Museum of the Highlands understands that play is so much more than simply having a good time and their staff is dedicated to helping "kids be kids!"
The Children's Museum has always been a popular place for play, no matter where they are located! When they opened in 1990, the museum had spent the first year servicing over 9,000 visitors! Since having moved to their temporary home, they provided a fun, learning time for over 14,000 guests and they are expecting to see even more visitors now that they're back in downtown! 
The museum has kid-sized activities and areas to allow for independent learning experiences in a variety of imaginary scenarios! Your little one could be a firefighter, mail-carrier, Publix shopper, pilot, racecar driver-AND MORE! There is a brand new farm area, provided by John Shoop, Mayor of Sebring! He expressed his excitement thru these words, "My wife and I built the barn and we put it up, a lot of kids don't see what a farming community is. They're able to come down here and milk a cow and see the fruit and vegetables. It's an exciting piece of the museum." 
There are also seasonally themed events and other fun days that include the entire family. The Children's Museum of the Highlands provides quality family time for our community and our community is glad to see them back at the circle! "There's not a lot here to do in the county, for young children so I think it's a great opportunity to bring your little one here to educate them and spend some quality family time," said Chris Adams.
The Children's Museum of the HIghlands is now located at 219 N Ridgewood Dr, in Downtown Sebring and they're looking forward to giving your family a fun day to remember!
Take a virtual tour of the Children's Museum of the Highlands!