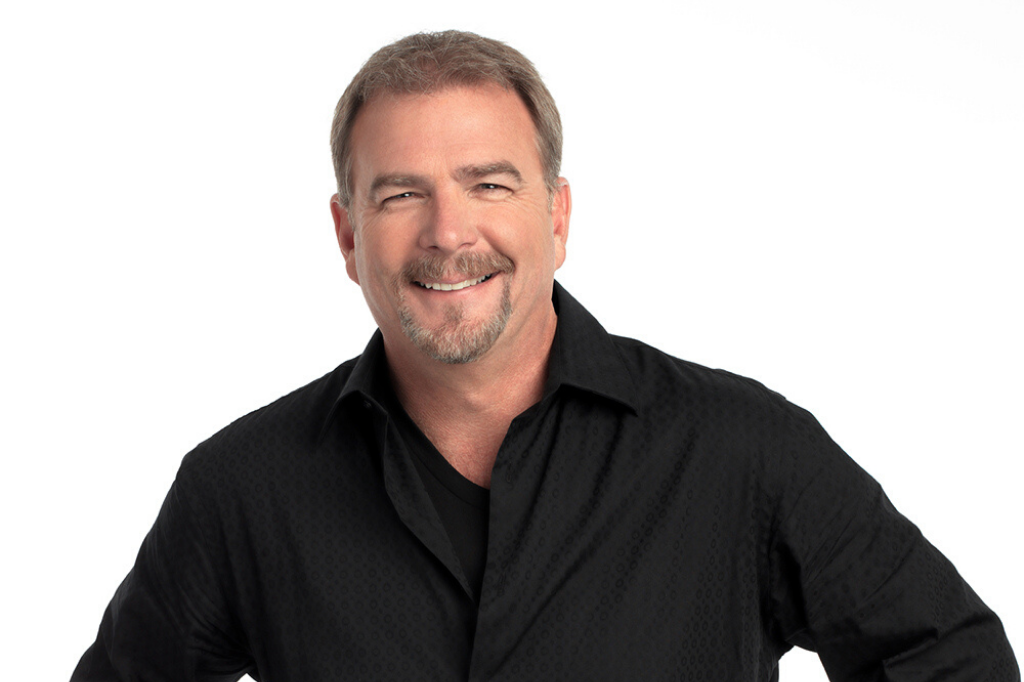 Comedian Bill Engvall Brings His "Just Sell Him for Parts Tour" to SFSC
Comedian and Grammy Award nominee Bill Engvall comes to the Alan Jay Wildstein Center for the Performing Arts at South Florida State College (SFSC) in Avon Park on Friday, Feb. 21 for one performance at 8 p.m.
Known for his ability to connect with his audience with stories about being a husband and father, and growing up in Texas, Engvall shies away from political and religious topics. He's best
known for appearing on television shows like "The Jeff Foxworthy Show," his own "The Bill Engvall Show," and "Dancing with the Stars."
"Bill is known as the 'everyman of comedy' because his humor is relatable," said Cindy Garren, director of cultural programs at SFSC. "He's a real guy and he talks about things we all can relate to in our own lives."
Engvall first appeared in a Showtime special, "A Pair of Jokers," with Rosie O'Donnell, followed by hosting A&E's "Evening at the Improv" and appearances on "The Tonight Show" and "The Late Show with David Letterman." In 1992, he won the American Comedy Award for Best Male Stand-Up Comedian.
After appearing in several episodes of the television hit "Designing Women," Engvall went on to portray Buck Overton on the ABC sitcom "Delta" starring Delta Burke.
A star of the big screen as well, Engvall has also appeared in several films including "Strawberry Wine" with Christina Ricci, and "Bed and Breakfast" with Dean Cain, as well as "Delta Farce." His latest film, "The Neighbor," takes him out of his typical comedy scene and into the horror genre.
Alongside Jeff Foxworthy, Larry the Cable Guy, and Ron White, Bill Engvall was part of the enormously successful Blue Collar Comedy Tour concert films, which have sold more than 9 million units and are some of the most watched movies and specials in Comedy Central history. The soundtrack for Blue Collar Comedy Tour, "One For The Road," (Warner Bros./Jack Records) was also nominated for a Grammy Award.
Following the Blue Collar Comedy Tour movies, Engvall was reunited with Jeff Foxworthy and Larry the Cable Guy on the Them Idiots Whirled Tour, which was filmed as a special for CMT and aired 2012. Engvall also has several solo specials on Comedy Central including Aged and Confused (2009) and Live (2004), which was certified multiplatinum, 15° Off Cool (2007) and Here's Your Sign (1996).
Engvall's first album, "Here's Your Sign" (1996), has been certified platinum and held the No. 1 position on the Billboard Comedy chart for 15 straight weeks, went on to peak at No. 5 on Billboard's Current Country Album chart and reached the Top 50 on Billboard's Top 200 Album chart. The single of the same name was ranked No. 1 on Billboard's Country Singles Sales chart for 10 weeks, reached the Top 30 on the Billboard's Singles Sales chart, and achieved gold status, which is not a common occurrence in the comedy market. In 1997, Engvall won the Best Selling Comedy Album award at the annual National Association of Recording Merchandisers (NARM) convention, outselling albums by Chris Rock and Adam Sandler.
Engvall's second album, "Dorkfish" (1998), was certified gold (500,000 copies), and had the honor of being ranked No. 1 on Billboard's Comedy chart, even surpassing Jerry Seinfeld's album. All of his following comedy album releases debuted at No. 1 on the Billboard Comedy Chart, including "15° Off Cool" and "Aged and Confused."
Tickets, which start at $75, are available online at sfscARTS.org, by phone at 863-784-7178, or in person at the SFSC Box Office located at 600 West College Drive on the Highlands Campus of SFSC. The performance is sponsored by Midflorida Credit Union, Sebring International Raceway, and V & W Dairy Farms/Suzanne and Joe Wright.
Upcoming performances at the Alan Jay Wildstein Center for the Performing Arts include: A Tribute to Louis Armstrong and Ella Fitzgerald with The Lisa Kelly Sextet on Feb. 22; Central Park Revisited: James Taylor on Feb. 25; international a cappella sensation Blue Jupiter on Feb. 29; Tamburitzans on March 3; South Carolina Ballet's "Cinderella" on March 7; and "An American in Paris" on March 12. For a complete lineup and to view videos, visit sfscARTS.org.