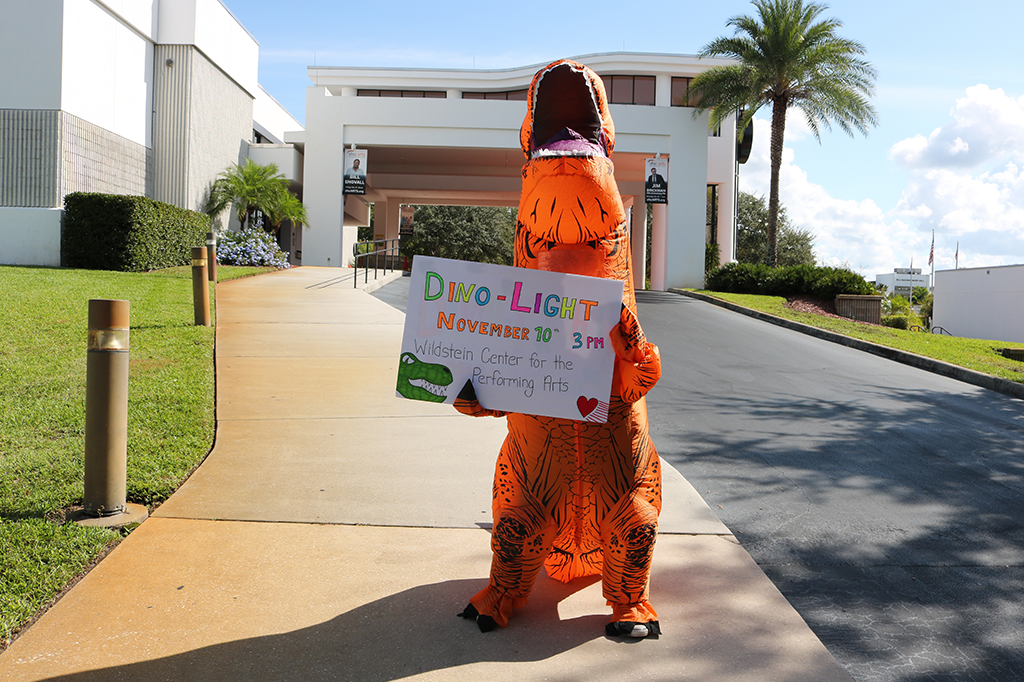 Come down to South Florida State College on Sunday, November 10th at 3pm for Dino-Light!
Dino-Light is a show by Lightwire Theater. Lightwire was a semi-finalist on NBC's America's Got Talent and a winner of Tru Tv's Fake Off. Bringing stories to life through the use of theatrics and technology is their specialty. Using a variety of recycled and household materials, the creators and cast of each show build their masterpieces from the ground up. The finishing touch is the electroluminescent wire, or "el wire", which can be powered by batteries and require no theatrical lighting. Each character may use up to 16 AA batteries per performance!
November 10th is your chance to see them live with their international hit, Dino-Light. In the show, a scientist brings a friendly dinosaur to life. The dinosaur journeys away from his home, but in doing so, he meets many different creatures who help show him the meaning of love. It promises to be a beautiful story for every age!
The show starts at 3pm, but come early for the pre-show activities! There will be music, games, Dino-tattoos, and a free gift for the first 250 kids! Don't forget to make a dinosaur mask and wear it to the show to earn a raffle ticket! The winner will receive a dinosaur-themed gift basket which includes admission to Dinosaur World in Plant City! Click HERE for a quick tutorial on a homemade dinosaur mask!
Tickets are $10 and are available online HERE, by phone at 863-784-7178, or by visiting the box office at the Wildstein Center for the Performing Arts.
See you all Sunday for a ROARING good time!
by Erin Broderick