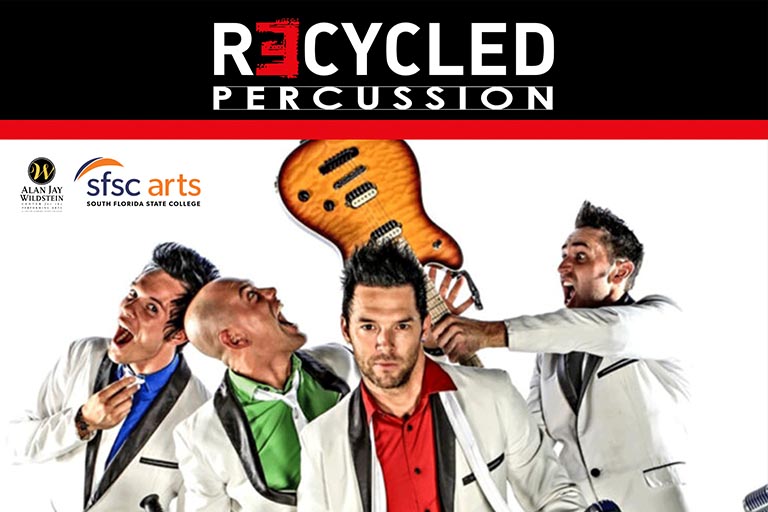 Don't Miss Recycled Percussion
Recycled Percussion is coming to Avon Park's Wildstein Center for the Performing Arts on Friday, January 31st. Recycled Percussion is just one of the many incredible shows in store for our community this year. This show is a part of the Advent Health's Trending Now Series. The Sebring Rundown is SO EXCITED to be one of the series sponsors along with The SFSC Foundation. The Trending Now Series is exactly what it reads, what is TRENDING NOW! These shows are some of the coolest and most unique experiences that are touring right now. 
Highlands County, from Lake Placid to North Avon Park, you're just a short drive away from a fun night of entertainment. So, ditch your binge-watch and head to the Wildstein Center for the Performing Arts. Get your friends together and try something new. There is no need to dress up, you can wear your jeans and sneakers. These shows are a fun and laid back experience, you can even bring the littles, kids under 3 are free when seated on a lap. PLUS, parking is FREE and we have a special treat for you…so keep reading!
Recycled Percussion has played over 4,000 shows and over 400 corporate events in over 15 countries. The group also has done guest appearances on "Carson Daly", "The Today Show", "China's Got Talent" and the Latin Grammy Awards. After being featured on the cover of "USA Today" and being voted National Act of the Year a record-breaking six times, the band gained world-wide recognition.
Since Justin Spencer formed Recycled Percussion in 1995, the band has been unstoppable. Their junk rock music became a national phenomenon week after week during their smash hit performances on America's Got Talent in 2009.
This show is one for the whole family that you don't want to miss! Tickets start at just $22 for adults and are only $10 for kids.
We are super excited that Wildstein Center for the Performing Arts has given us a special offer that is exclusive to our readers. This show is going to be AMAZING and we don't want you to miss it! Use our special discount code, RUNDOWN and get 50% OFF of your adult ticket and you'll see, hear, feel and experience an awesome, live performance.
We'll make it easy for you, you don't even have to leave our site (except to buy your tickets) Here is a recap of the show information:
When: Friday, Jan 31, 2020 7:00pm
Where: Alan Jay Wildstein Center for the Performing Arts
Ticket Link http://bit.ly/RundownOFFER
USE THIS 50% Offer Code: RUNDOWN (Adult tickets only)
Make sure to use the dropbox when you go to buy tickets to find the $10 kids/student tickets.
We hope to see you there!
by: Tracy McCoy