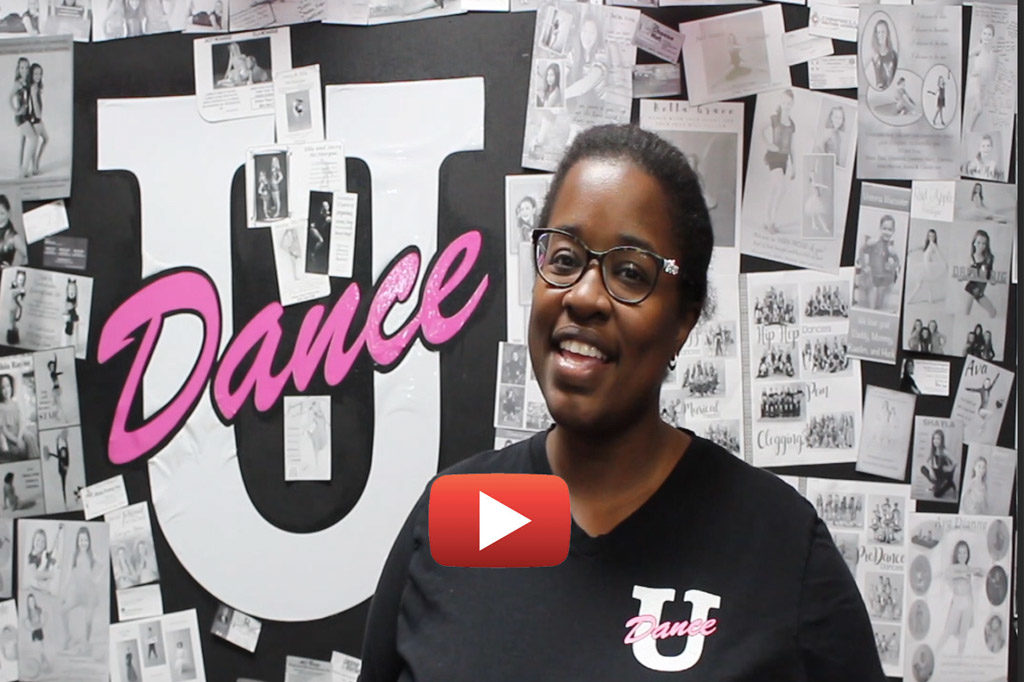 Dance Unlimited of Highlands County celebrated 30 years of dance and improving children's confidence, one step at a time, this past May and is getting ready to embark on year 31!  Dance Unlimited originally taught lessons in Avon Park and was owned and established by Kris Kent. Jenn Reed was the second owner of Dance Unlimited until it was purchased by its current owner and operator Camille Jones Shaffer, in 2001! May 31st, 2019 marked 30 years of DU students and The DU Alumni came back together for an incredible performance at the most recent recital, Survivor. Due to its lengthy establishment, the phrase, "DU legacy" and "DU4Life" have now become an internet hashtag inspired by generational pride!
Camille Jones Shaffer had been a student at Dance Unlimited for a short time before becoming the owner. Skilled in tap, ballet, jazz and acrobatics with class experience at the Broadway Dance Center in New York City and a passion for children; she has been serving our community with professionalism and quality! Alongside Camille, are many others who dedicate their knowledge, time, and love to make Dance Unlimited as FUN, safe and educational as it is! 
Stephanie Scheipsmeier, Nancy McDuffee, Shannon Turner, Carla O'Donovan, Janiah Ross, Allysun Collar, Whitney Schroeder, Jenn Reed, Tracy Schuknecht, Kaylynn Pearlman, Sarah Mayworth, Lisa Kern all provide their expertise and instruction in dance, cheer, acrobatics, or gymnastics! The office staff that keep them on track are Angie McCall, Rachelle Murphy, Sandy Sizemore and Jacey McHargue.
With the quality of the staff, and the parent's in mind-you'll always know that DU is thinking of YOU! Dance Unlimited provides its students with an environment of focus, respect, and discipline. "qualities that will follow our students into whatever profession they choose," Camille stated in an online post. 
Another way that DU is thinking of YOU, parents, is the closed-circuit cameras that are installed for your viewing purposes! You'll never miss out on watching your little one learn without distraction! The studio that is primarily used for dancers ages eight and under is located in Fairmount Plaza of Sebring. The Main studio can be found at 1415 Northwood Blvd, in Sebring! 
     Dance Unlimited has seen many of its Alumni continue to have the love for dance in their lives and the influence of a good teacher in their hearts in minds, long after graduating from the DU classes. Several of them have persevered their passion and taken leaps of faith to be professional dancers! While students, these dancers were all given the ability and confidence to chase their dreams through classes at DU!
Dance Unlimited offers a variety of dance options for those with the passion to pursue. Most recently, they've added Cheerleading!  DU is looking for 12 ready-to-be-cheerleaders for their new, inaugural All-Star Cheer team! Athletes must be 5-11 years old and have level 2 skills as a minimum. Spaces are limited! Tryouts are this Friday, August 2nd, at 6pm in the DU Main studio! Open house for the 2019-2020 season is also this week, Thursday and Friday from 4pm-6pm.  At "DU Too", in the Fairmount plaza, you'll be able to size your little dancers for shoes, register for classes and meet a few of their talented staff! 
Dance Unlimited understands the value of conquering a challenge, having a creative outlet and how it benefits children. DU is waiting for you!
Article by Hannah Heiring | Video produced by Amanda Torres