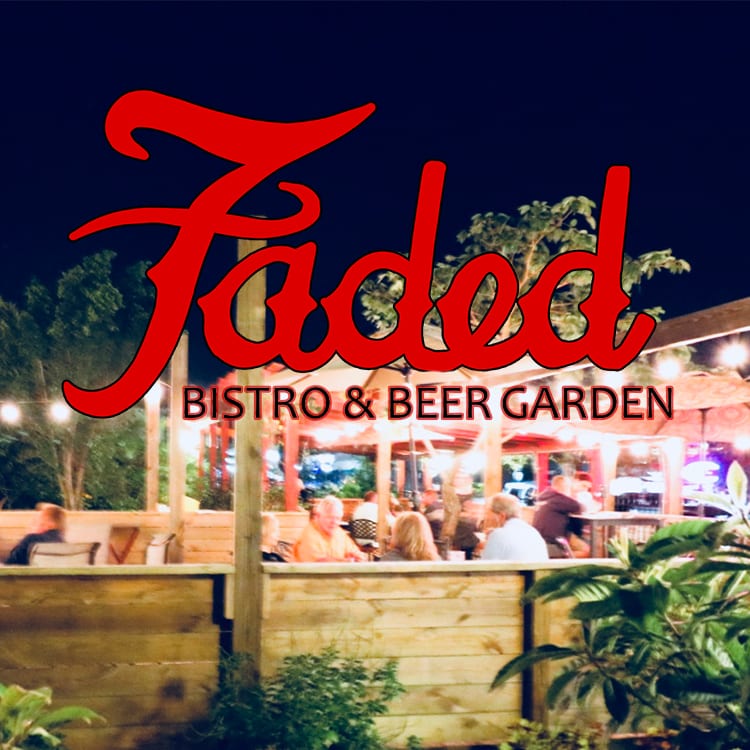 James McCoy, Jan 15, 2018
It has been over three months now since Faded Bistro & Beer Garden opened their doors taking over the space that was previously McClean's Garden Cafe. In this short period Faded has established themselves not only as a popular destination location for lunch but as a delightfully refreshing option for dinner. Bob and Tiffany Kadzow along with the rest of the ownership group are driven by the desire to provide a dining experience that you can experience in Tampa, Miami or Orlando without leaving Sebring.
The atmosphere of Faded is one that is ever changing based on where you are sitting, but the overall vibe of cool, relaxed, elegance is a common thread. Sitting on the deck surrounded by the lush seasonal foliage makes you forget that you are just one block from the Sebring Parkway. With full bar service, a local craft beer list and an eclectic wine selection until 10 pm Monday through Thursday and extend the hours until midnight Friday and Saturday, this provides a much-needed option downtown to grab a nightcap and snack. During the recent cold snap, the Faded team prepared accordingly–they rolled out the patio heaters and put the flap down that surrounds the open air dining room creating a cozy, intimate dining experience.
Faded creates different experiences for lunch and dinner.
Lunch is a bit more fast-paced–soak in the rays of sunshine shining through the garden while you enjoy fresh salads and mouthwatering burgers. A few of our favorite must-try items are the Turkey and Cranberry Salad, Fig and Gorgonzola Flatbread and ANY of their three burgers that feature hand-formed patties of Chuck, Short rib, and Brisket blend.
Enjoy a leisurely dinner in the garden–you can sit back, relax and take your time. Whether it is drinks and tapas or a full meal, the comfortable atmosphere allows you to sit back, relax and enjoy. On the dinner menu, you will find a mix of tapas, shares, and chef-crafted entrees. Don't be shy, give these tasty dishes a try, they're a few of our favorites: Ahi Tuna Poke Nachos, Certified Angus Beef Short Ribs and the Market Catch that features the freshest fish available. Keep an eye out for their chalkboard specials for both lunch and dinner.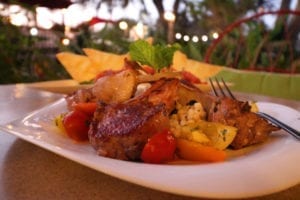 I bet you didn't think it could get any better. Well, get happier! Faded features two unique happy hour specials on Mondays and Wednesdays. Swing by on Mondays and sip on a $4 specialty martini available all day, on Wednesdays you can enjoy a $5 small plate tapas and half-priced house wines from 4 pm - 6 pm.
It is encouraging to see a new business thrive and grow sparking a new interest in downtown Sebring. Whether it is a quick bite, business lunch or a hip date night Faded is guaranteed to please.