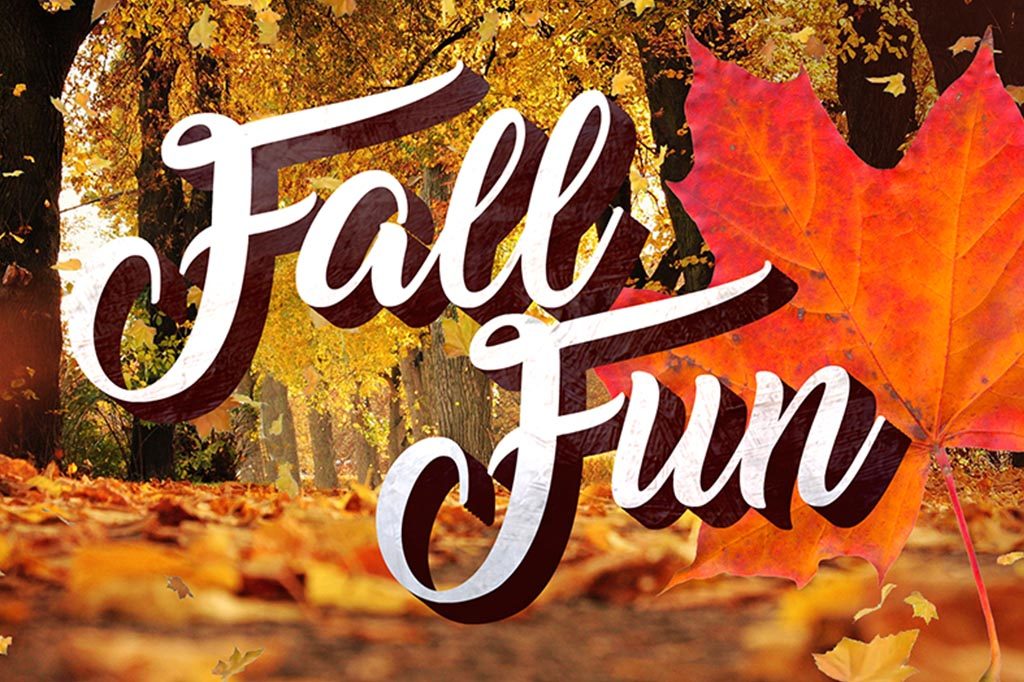 Highlands County has pumpkin spice and everything nice to celebrate with this season! From Avon Park's Ballerina Scarecrow dancing at Center Stage on Main Street, to a home-grown pumpkin patch in Lake Placid; and every decoration in between; we celebrate the coming of cooler weather and family! But, fall scented candles won't be the only thing getting lit this season! We've listed a few of our favorite family-friendly Fall Festivities for you!
Lake Placid Clovers 4H Pumpkin Patch
Don't leaf them waiting, on October 19th from an early 9am to 1pm! At Lake Placid's Stuart Park, you can have a gourd-time at the 10th annual Pumpkin Patch! From delicious hot-dogs and hamburgers to cooling snow cones and sweet baked goods; you'll be sure to find your ideal meal for a small donation to a big cause! Fun games, colorful face painting, and saving memories through photos will be FREE! Join the 4H for a patch-ure perfect day and memories made!
St.Catherine's Fall Festival!
On Saturday, October 26th, from 11am-3pm, you can pumpkin spice things up at St. Catherine's Fall Festival! Design a pumpkin, frost a tasty cupcake, jump in the FUN bounce house, paint your face and MORE at this affordable and family-friendly celebration! Classic Hot-dogs, crunchy chips, and a refreshing drink will be provided! Admission is an easy $5 per person for unbe-leaf-able family fun!
Sebring First Assembly of God Trunk or Treat!
On the evening of October 26th, from 6-9pm, a trunk or treat that will leaf' a smile on your face will be waiting for you! Sebring First Assembly of God welcomes Highlands County families with children of fall ages to join them for a night of FREE FUN, upbeat music, and every kid's favorite treat, popcorn! Festively decorated trunks, candy of every kind, and a family-friendly environment; makes for a spice-tacular and memorable night!
Avon Park Lakes Baptist Church Ignite the Night!
On the night of October 26th, APLBC will be lighting up the night with FREE fellowship, FUN, and candy; for all of the Avon Park trick'or'treaters! Four different tents will be in place in four different fun-to-find locations; complete with games, like a-maize-ing Cornhole, and a FREE photo booth to save valuable family memories! Look for the Avon Park Lakes Baptist Church flags and bright lights so you too, can ignite the night!
Avon Park Lakes Baptist Church Fall Festival!
Avon Park Lakes Baptist Church is the place to be on Sunday, October 27th from 4-6pm! Trick'or'treat yourself at this FREE and festive trunk'or'treat! Food trucks will be providing classic fair foods like cheesy nachos, and refreshing icees, for a small fee but the candy will be FREE! You and your family will have pumpkin'to'talk about for years to come!
Highlands County Trick'Or'Treating!
Traditional Trick'Or'Treating is always a lot of a FUN!
Avon Park will be Trick'Or'Treating on October 26th at 6pm.
Sebring will be Trick'Or'Treating on October 26th at 6pm.
Lake Placid will be Trick'Or'Treating on Halloween, Oct 31st, from 6-8pm. 
Tis' the season for cinnamon scented decorations, shared meals, and a few quali-tea puns to bring the joy of Autumn to all of us. If you visit one, a few, or all of these fun festivities, be'leaf that we would love to see your pictures! Share with us @#SRundown on Facebook and Instagram!
by Hannah Heiring