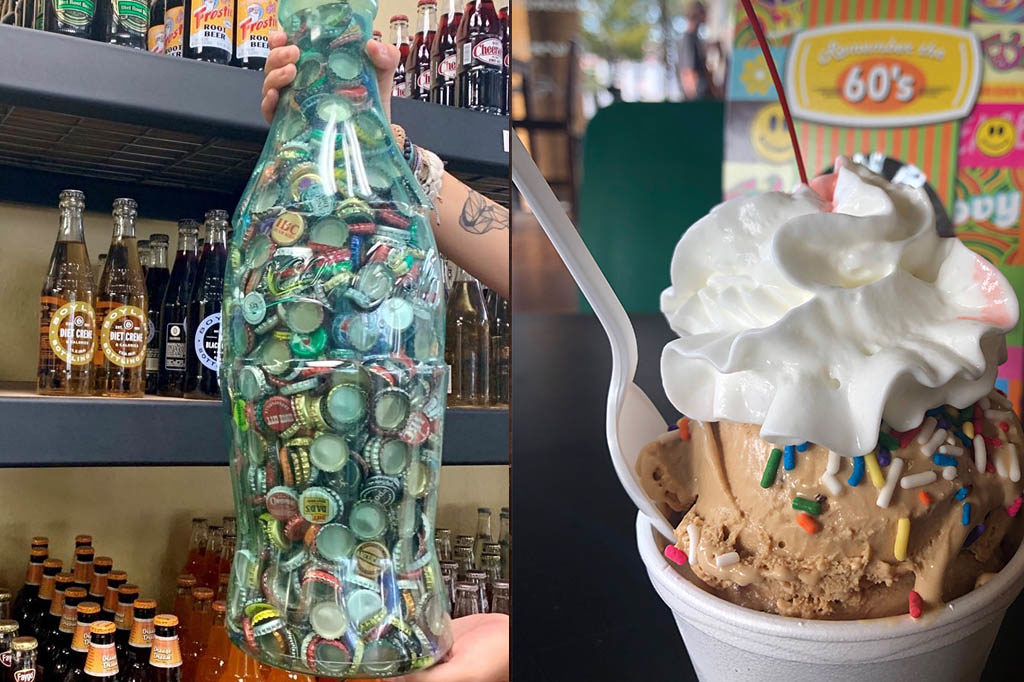 Summer is drawing to a close, but it is still HOT out!  One of the easiest and tastiest ways to beat the heat is ICE CREAM! Sebring Soda & Ice Cream Works established in 2015 by Jeff & Renee Kennedy, and now under the ownership of Daniel and Liz Barber for nearly a year, is celebrating the end of the Summer heat! This Back to School Bash/Anniversary Party on August 10th is an ALL-day, double-celebration for ALL ages, and ALL  flavor preferences! The current owners, Daniel and Liz Barber, both agree, "What we love most about what we do is having a product that makes kids of all ages smile. Our older customers love to see soda brands, like Dad's Root Beer, RC Cola, or Moxie, that they remember from their childhood. Our younger customers love our fun and funky sodas! We have something for everyone!" This event at 201 Circle Park Dr in Sebring will begin at 11 am, and carry into the evening, ending at 9 pm! It is an opportunity for our community to celebrate the gift of an education, a shared love for soft-drinks and classic hot-dogs, but most-of-all, one-another! If you bring school supplies to donate to local students in need, then you'll get to choose a special Rubber Ducky! This Rubber Ducky will reveal your reward of a FREE treat; Ice Cream, Hot dog, Soda? IT'S A GAMBLE, but either one will be complimentary thanks to your contribution of supporting a child's education! 
The Rubber Ducky won't be the only guessing game at this party! There will be a GIANT Soda Bottle filled with bottle caps; if you can guess the number of bottle caps then you'll be the lucky winner! The prize is delicious and FREE Ice Cream, all month long! That is certainly a prize to gain from a guess! Another exciting prize that could be yours is a "Back To School" Ice Cream Party for 20 people! That's a lot of ice cream, a lot of fun, and a lot of guests! You must enter-to-win this unique and ideal party.
As large as the guestlist for the party will be, it isn't nearly as many as we are expecting to see at this bash! Residents from all of Highlands County will be traveling to the Sebring Circle, and the first 100 customers will be thanked by being presented with a FREE gift! There will be BOGO 50% off sodas and Complementary Soda Sampling ALL day, to ensure that before you BOGO, you know exactly what soda is for you!
Sebring Soda & Ice Cream Works "Back to School Bash Anniversary Party!" is a way to celebrate together as a community. To have fun, to be thankful, and to give back by helping to ensure that children can have a proper start to the School-year. Liz Barber, co-owner of Sebring Soda & Ice Cream Works, states  "We expect to see a diverse crowd, from families to retirees!" 
We hope to see you there! If you attend, remember that any school supply helps, and to take pictures to share with us using #SRundown! 
by Hannah Heiring