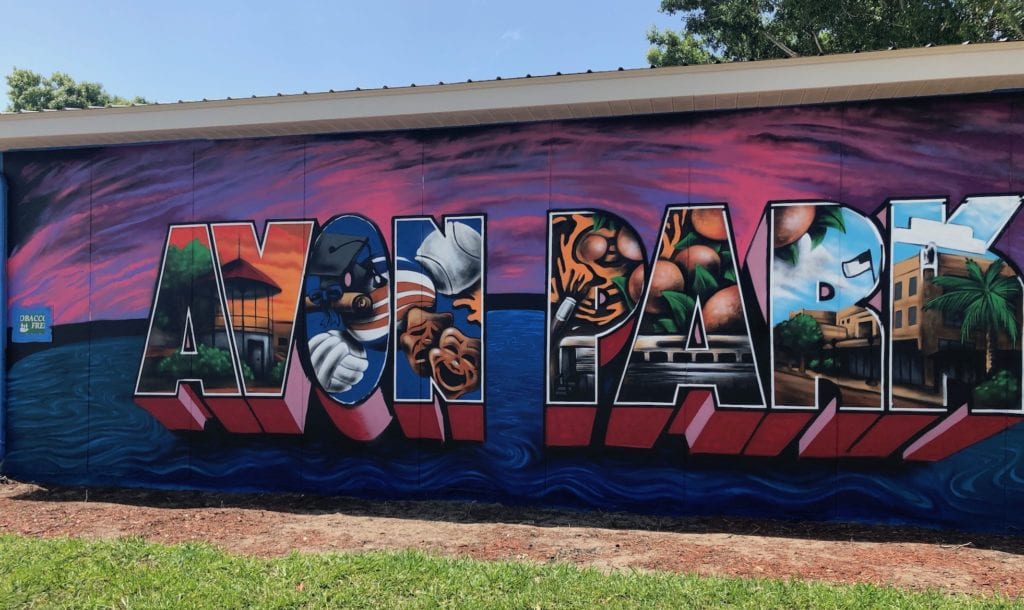 Avon Park is known for its winding and festive Main Street, multiple fish-filled lakes and iconic downtown eateries and shops!! Some of these views will be experienced best during a short car ride and some will be better enjoyed on foot! Our first hidden gem view can be enjoyed either way!
Main Street from the top!
If you're heading from Avon Park High School down Main Street then you'll find yourself at the light where Memorial and Main meet. If you look down the road at the old-style buildings and the gentle curve of the road as the ground changes elevation; you'll see a not-so-typical view of our usually flat Florida! Nothing beats a hilltop view all the way to HWY 27!
Avon Park Postcard Mural!
Across from Main Street's famous Lake Verona, is the recently added Avon Park Postcard Mural! This Mural has the best of AP; The historic Main Street Gazebo, South Florida State College, and Orange trees!
This historic country store has been serving our community from East Circle Street since 1935! The scenery, large front porch, and Southern hospitality will take you back in time! This Highlands County Hidden Gem offers a variety of dairy-free citrus ice-cream, locally grown fruits, and vegetables, and a plethora of dressings and jams plus much more!
Pure Grit Boot Company along Main Street!
Pure Grit offers a variety of accessories for fresh-water or salt life living, but they also have something that is unique-to-AP! When walking by the large front windows of their historic building, you'll find an easy-to-see piece of recognizable Avon Park history! The Reed's Motel Diving Girl! Up until recently, the Diving Girl was an iconic "Welcome to Avon Park" symbol for many of Highway 27's travelers, as well as a comforting "Welcome Home!" for many of our residents! This Hidden Gem has found a new home at the center of our City and it is waiting for you!

If you tackle this easy-to-do hidden gem scavenger hunt, don't forget to share your photos with us @SRundown on Facebook and Instagram! Enjoy searching for these familiar to some, new to the traveler, hidden gems in Avon Park!
By Hannah Heiring