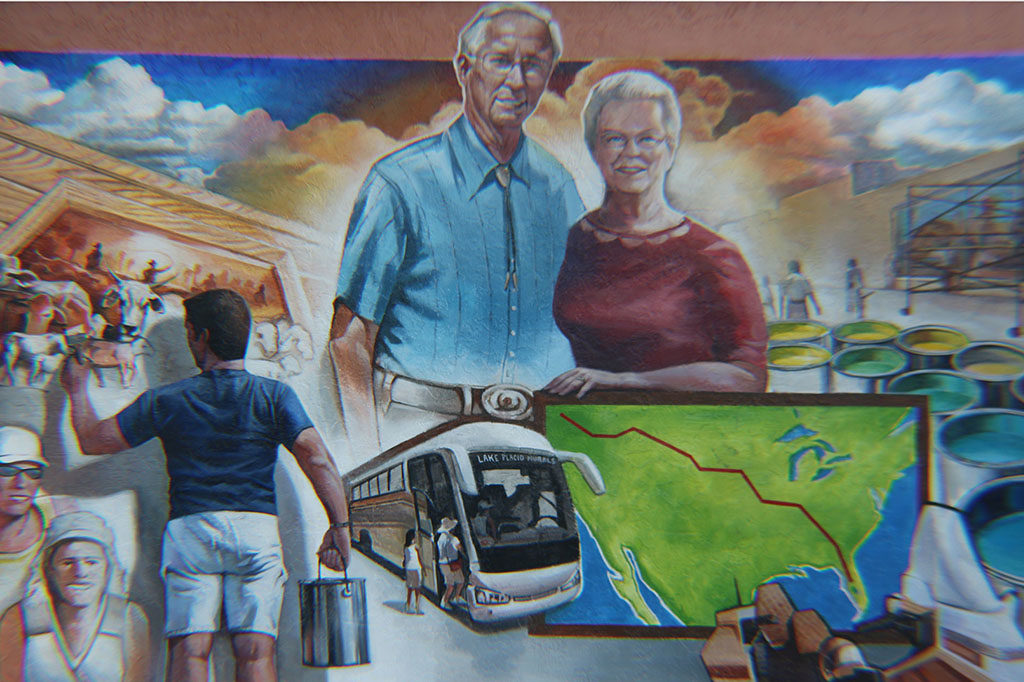 Hidden Gems – Lake Placid
In Highlands County's most decorated City, Lake Placid, It is impossible to drive through without viewing local murals and captivating sights from the car! You'll see even more if you're walking! Here are a few of our favorite Hidden Gems in Lake Placid!
 This Hidden Gem is actually full of many Hidden Gems! Much like a traditional I-Spy game, one could drive-thru Lake Placid and count how many can be spotted! It would make a fun drive to the park for a picnic and then around town before heading home! 
Henscratch Farms Vineyard, Wine Tasting, and Tours is a rather tasteful Hidden Gem! Home to a cozy country store, award-winning wines, U-Pick grapes and fresh strawberries plus more than 200 free-range chickens! Although, they offer an ideal "Order wine-online!" option; nothing beats visiting this lively place in person! Open Tuesdays-Saturdays and on Sundays from Noon-4pm; this Hidden Gem is the place to be!
This Lake Placid Gem is a genuine from field to bottle operation! 
This distillery is settled amongst its' 10 acre Sugar-cane farm!  They're open Wednesday thru Sunday, and they offer tours that run on average just over half an hour! These tours include a tasting of all of the clear spirits, a complimentary tour cocktail sample, and a $5 discount toward the purchase of bottle! This Hidden Gem in Lake Placid provides appealing rustic decor and an appreciation for all that goes into a handcrafted spirit. 
These are our top choices for Lake Placid's Hidden Gems! All it takes to enjoy all that Lake Placid has to offer is to slow down and go looking for what inspires you! If you complete this exciting, easily completed Scavenger Hunt-Please share some photos with us @SRundown on Facebook and Instagram! If you have any Hidden Gems to add to our list, let us know in the comments below!
By Hannah Heiring