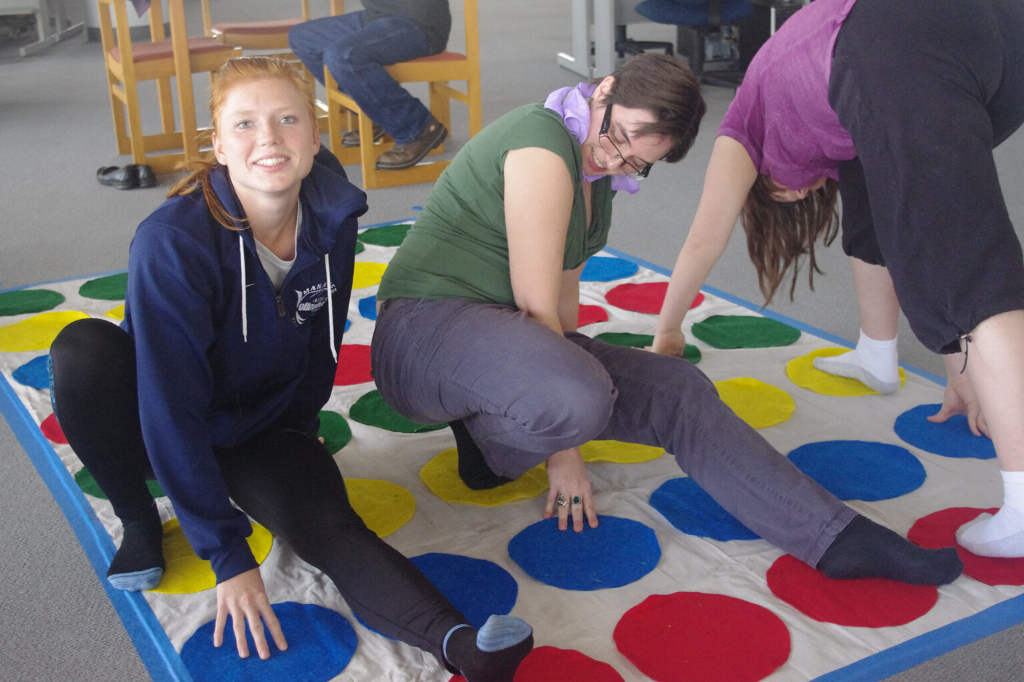 International Games Week at the SFSC Library Brings Community Together to Read, Learn, and Play
The South Florida State College (SFSC) Library will join over a thousand libraries around the world in celebration of International Games Week as they transform their libraries with play. 
Why games in a library? Claire A. Miller, librarian at SFSC Library, notes that "Board games teach critical thinking, teamwork, reading, and practical application of written information, but at the same time, games are fun and help build community."
At the SFSC Library, the International Games Day celebration on Friday, Nov. 15 from 9 a.m. to 4 p.m., is open to everyone. It includes board games from the classics Life, chess, and UNO to new games, such as Exploding Kittens and Sushi Go. Over 50 games will be demonstrated or available for pickup play at the library. The Annual SFSC Epic Twister Championship returns for a thrilling elimination-style tournament on a custom oversized mat. Qualifying Twister matches will be at 11 a.m. and 1 p.m. with the final round for the grand prize to start at 3 p.m. Thanks to generous support from the SFSC Student Government, SFSC students can get free pizza at 12:30 p.m.
International Games Week is an international initiative supported by the American Library Association, the Australian Library and Information Association, Nordic Game Week, Finnish Game Week, and L'Associazione Italiana Biblioteche. For more information on International Games Week, visit the Games in Libraries blog games.ala.org. For more information on the events at SFSC Library, contact Miller at 863-784-7305. The SFSC Library is located at 600 W. College Dr. in Avon Park on the second floor of Building Y.