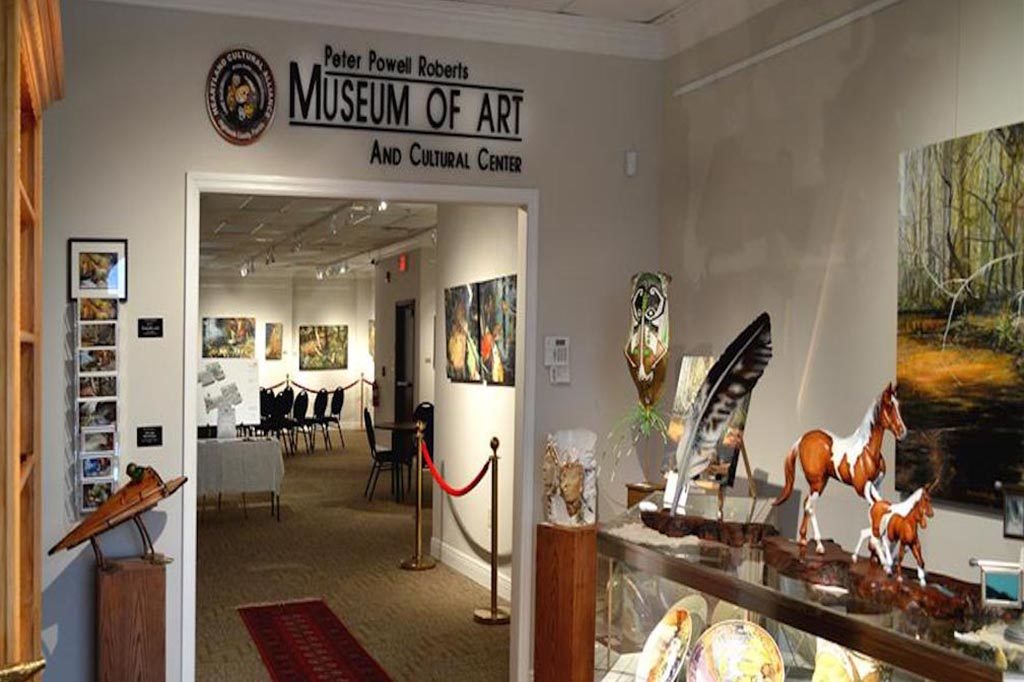 by Hannah Heiring
Highlands County is often recognized for its many churches and orange groves, however, we have a variety of Museums to offer as well! Our Museums are mentally stimulating, as fun as they are fascinating, and they cover a variety of interests. From the traditional Art display to a nearly-unique Seaboard Airline Railroad  Dining Car; Highlands County Museums will give you hours of fun, an exciting experience, and lasting knowledge.
Cherishing and sharing memories, culture, and "What makes us human" is both comforting and valuable. By preserving the glories and mistakes of the past; we can provide the knowledge that it takes to satisfy the hunger for a happier future.
Our Highlands County Museums are participating in "International Museum Day"(IMD); we hope that you'll be joining them!
The purpose of IMD is to raise awareness that museums are an important means of cultural exchange, enrichment of cultures and development of mutual understanding, cooperation and peace among peoples. Today, more than 36,000 museums in 157 countries participated in special events and activities.  
On April 2, the Highlands County Board of County Commissioners approved a proclamation recognizing International Museum Day in Highlands County. Highlands County museums participating in IMD this year include:
Archbold Biological Station will offer a Natural History Collection Tour from 2:00-3:30 PM on May 18.  Archbold's 270,000 specimens natural history collection is one of the largest in Florida and offers a remarkable overview of the species in our region. Scientists from around the world utilize this collection, which is normally off-limits to the public. Archbold researchers will introduce visitors to the collection and demonstrate how they are digitizing it to make the data free and available for anyone in the world to access.
Address: 123 Main Drive, Venus
Phone: (863) 465-2571
Avon Park Depot Museum will be open from 10AM-5PM on May 18. The Dining Car will feature a Best of Show Quilts exhibit. Katy Couturier will be there to speak about the Avon Park Air Force Range and Martha Brimson will be there talking about the Avon Park switchboard.  Refreshments will be available.
Address:  3 N Museum Ave, Avon Park, FL 33825
Phone: (863) 453-3525
Website:www.avonparkdepotmuseum.com
Children's Museum of the Highlands will offer a 'sneak peek' from 10AM-2PM at the Museum's remodeled space in their original building located at 219 N. Ridgewood Drive in downtown Sebring. This ONE DAY ONLY, we are offering a special walk-through preview of the museum rebuild, as well as museum membership special deals. NOTE: Due to this still being an active construction site, this preview is for walk-throughs only. Families will not be able to play or stay.  The Children's Museum plans to reopen to the public on June 1st.
Address: 219 N. Ridgewood Drive, Sebring
Phone: (863) 451-5385  
Website: ChildrensMuseumHighlands.com
Civilian Conservation Corps (CCC) Museum will be offering docent-led tours from 9AM-5PM and two special speaker programs scheduled on Saturday, May 18.  First, former Park Ranger and CCC Museum Curator Darrel Smith will reflect on the life of a CCC recruit in his living history presentation, "The Best of Times, Worst of Times" at 10 AM.   Second, at 11 AM, CCC Museum Curator, David Schmidt will present a program on Charles R. Knight, the great American wildlife artist who became internationally famous for his groundbreaking and authoritative paintings of dinosaurs, mammoths, and the early humans of ancient Earth.  Park admission fee of $4 or $6 per vehicle applies.
Address: 5931 Hammock Rd, Sebring, FL 33872
Phone: (863) 386-6094
Website: https://www.floridastateparks.org/park/Highlands-Hammock
Highlands Museum of the Arts (MoTA)will have on exhibit "Innovations: Exploring Your Genius" featuring the artwork of Highlands County's Gifted Education Program. On May 18, from 10AM-4PM, MoTA will be hosting self-lead trivia scavenger hunts and lead attendees through the Museum.  There will be light refreshments provided during the day. Admission is, as always, free. Donations are very much appreciated.
Address: 351 W. Center Avenue, Sebring
Phone: (863) 385-5312
Website: www.HighlandsArtLeague.org/mota
The Military Sea Services Museum will be open with extended hours from Noon-5PM on May 15-18.  Docents will guide visitors through the 4,000-square-foot building which houses hundreds of artifacts, mementos, and exhibits on the history, culture and traditions of the United States Navy, Marine Corps, and Coast Guard.  A special exhibit will feature information about the upcoming 75th Anniversary of D-Day - The Allied Invasion at Normandy, France which occurred on June 6, 1944. The Military Sea Services Museum is dedicated to preserving and maintaining the customs and traditions of the three military sea services: U.S. Navy, Marine Corps, Coast Guard and the waterborne branches of the Army, Air Force, Merchant Marine, and NOAA.  Admission is always free. Donations are gladly accepted.
Address: 1402 Roseland Avenue, Sebring
Phone: (863) 385-0992
Website: www.MilSeaSvcMuseum.org
Peter Powell Roberts Museum of Art and Cultural Center will offer extended hours from 10AM-4PM, free admission to everyone on May 18 plus video & a curator tour at 2 PM.  In addition, a 10% discount will be applied to any purchases at the Museum store and of ancient sunken cypress wood sculptures and furniture on display.  And a special Peter Powell Roberts giclee print raffle will take place at 3:45 PM.
Address: 310 W. Main Street, Avon Park, FL 33825
Phone: (863) 402-8238
Website: http://peterpowellroberts.org