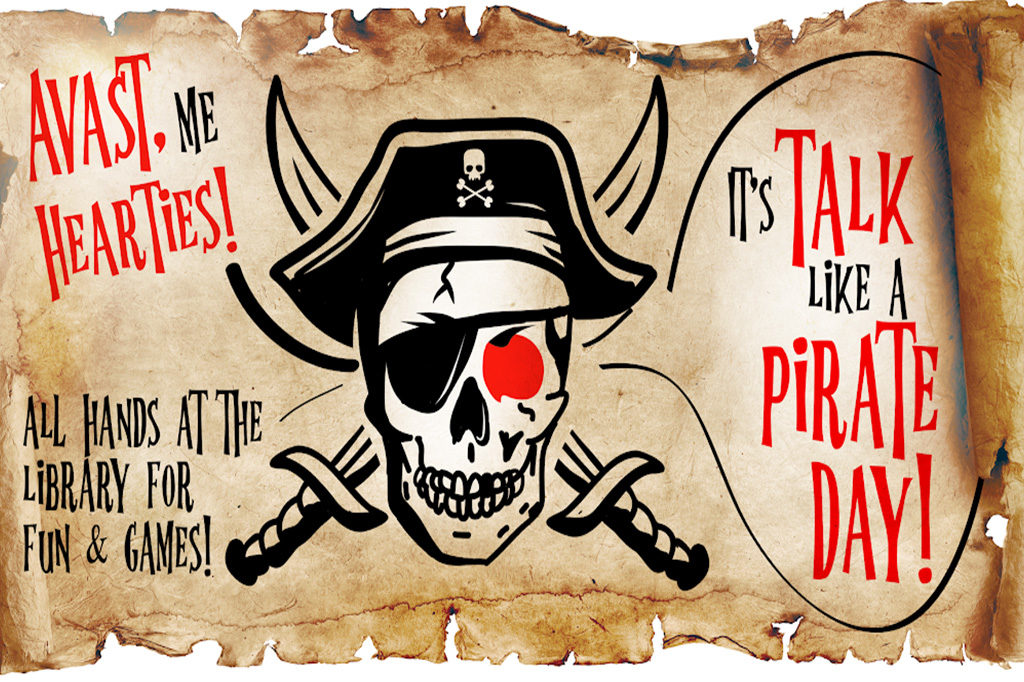 International Talk Like A Pirate Day Celebration
Ahoy me mateys! International Talk Like A Pirate Day be Thursday, September 19. All pirates and land lubbers alike are hereby invited to South Florida State College Library to partake in festivities.
International Talk Like A Pirate Day be a joyous celebration that began with John Baur and Mark Summers who discovered talking like pirates while playing a poor game of racquetball made for a fine day! Upon discovery, an article in the Miami Herald took place and thus thrust the day into more international waters! Be a day for celebration since 2002!
Set sail on the high seas with our Cap'n Librarians! All the salty sea-dogs joining the crew shall be permitted to partake in craft projects, photos, and games. Avast! Prizes can be won throughout the day so ye may walk away with some booty! Hats and costumes be a fun way to celebrate and prove ye worthy of the crew!
We wish to see ye photos with #SRundown, or ye could be made to walk the plank!
by Erin Broderick