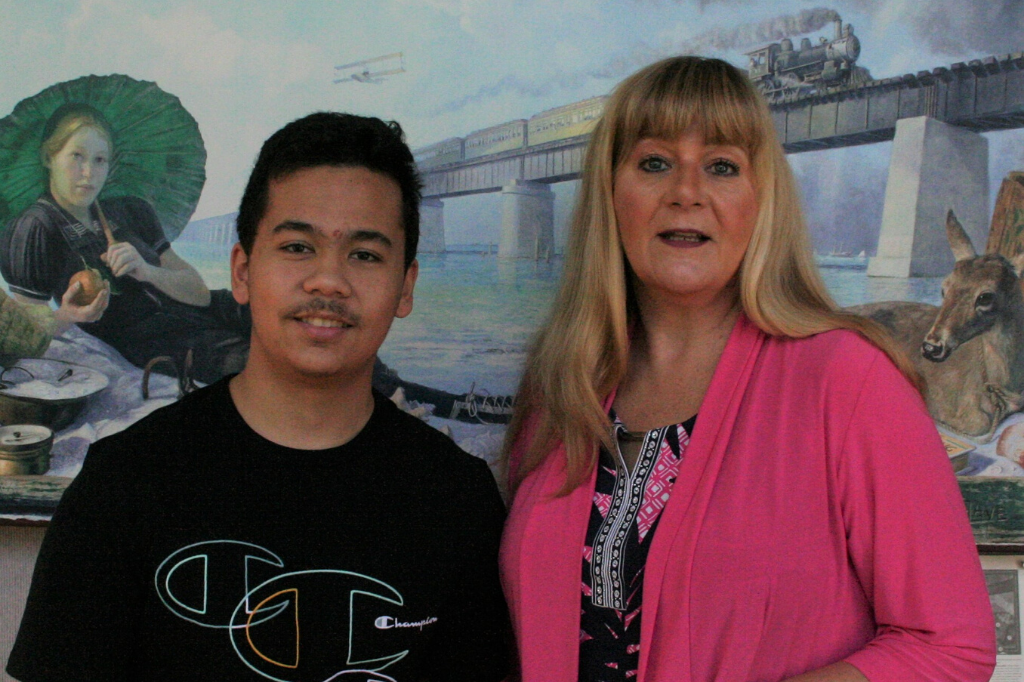 Local Student Receives Performing Arts and Culture Award
John Lackey IV from Sebring received the first $300 Performing Arts and Culture for Students (PACS) Award from South Florida State College's (SFSC) Office of Cultural Programs. Funded by the SFSC Foundation, PACS is a volunteer program that encourages SFSC students to experience three arts or cultural events, sites, or festivals.
Created by Director of Cultural Programs Cindy Garren, the program's goal is to incentivize students to visit a museum, attend a performance, or enjoy a cultural heritage festival. Students are required to attend three arts or culture events, then submit a selfie and a two-page reflection paper.
Lackey, who is a first-year student studying computer science at SFSC, said that he heard about the PACS program from his English professor, Dr. Keith Cavedo. Lackey visited the Museum of Florida Art and Culture (MOFAC), the Highlands Museum of the Arts, and the Lake Placid murals. "Seeing all the art and people's creativity and their masterpieces makes me want to see more art and visit more museums," Lackey said.
When asked if it was a difficult project, Lackey said that it was an easy way for a student to earn a $300 stipend.
For more information about the PACS program, visit southflorida.edu/PACSaward or contact Cindy Garren at pacs@southflorida.edu. One $300 stipend is awarded each academic semester. Materials must be submitted at least two weeks prior to the end of the semester.
Photo: SFSC student John Lackey (left) with Cindy Garren, Director of Cultural Programs at SFSC