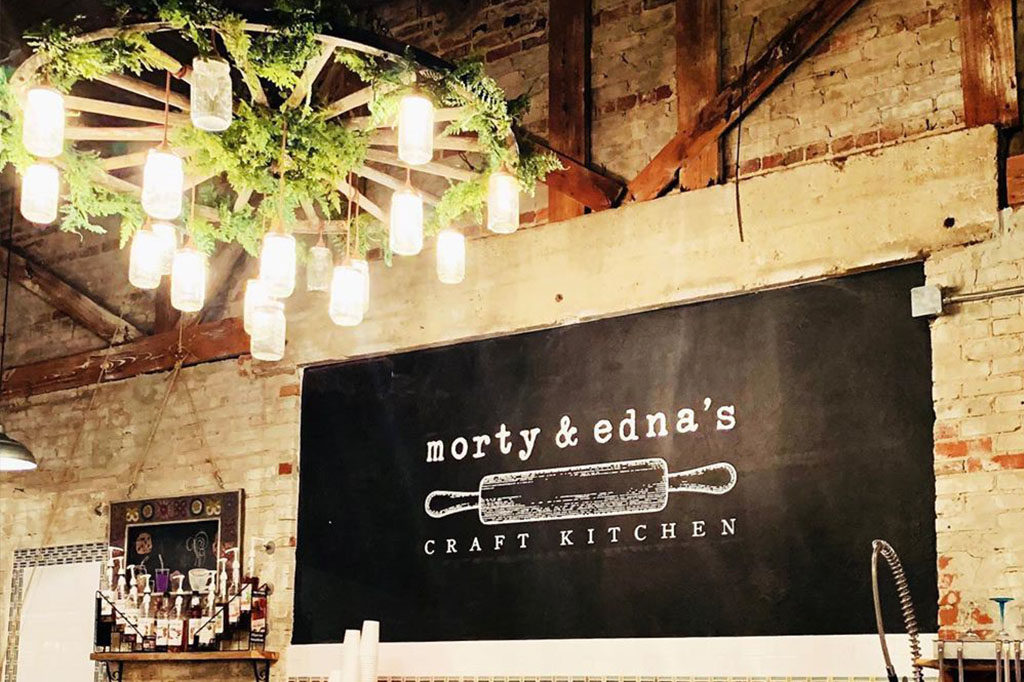 by Amanda Torres
Morty & Edna's NOW OPEN!
If you are looking for American comfort food that "hugs you from the inside" then you are in for a treat! Morty & Edna's, located at the Journal Plaza in Lake Placid, was born out of a love for small-town living and grandma's cooking. "My goal as a chef is that when you eat my food, you leave here and then call your grandma," says Joey, head chef and one of the two owners. 
Joey and Eli, owner part two, found their way to opening Morty & Edna's by chance. While visiting family they stumbled upon the location and fell in love with the restaurant and said to each other "if we opened a place of our own, this is exactly what we would want." Soon after, they found out that the exact location was for sale, a perfect coincidence. They knew then that it was meant to be and the rest is history.
At Morty & Edna's you'll find seasonal American comfort food made with fresh ingredients and always made with love. Joey, the head chef, says "what you get on the plate is US, we put our heart and soul into every dish." They will be serving breakfast and lunch with the menu featuring something for everyone with a dash of humor in the dish names like "Never Gonna Dessert You" and "Big Katuna". Eli, who specializes in pastries and desserts, says "my father in law has said I'll get put in timeout if I don't make a chocolate cake!" so you know you will get delicious food, desserts and a fun family experience while visiting them.
Their opening day is Friday, July 26th and will have "touches of Joey throughout the restaurant" and they encourage you to see if you can find the hidden details and post your finds on social (be sure to tag @SebringRundown and @MortyandEdnas in your posts). Morty & Edna's is sure to be your new favorite spot in Lake Placid, FL so give them a visit! 
Morty & Edna's is located in the Journal Plaza at 231 N Main Ave, Lake Placid, Florida
Give them a follow on Instagram & Facebook @mortyandednas
Photos Courtesy of Morty & Ednas