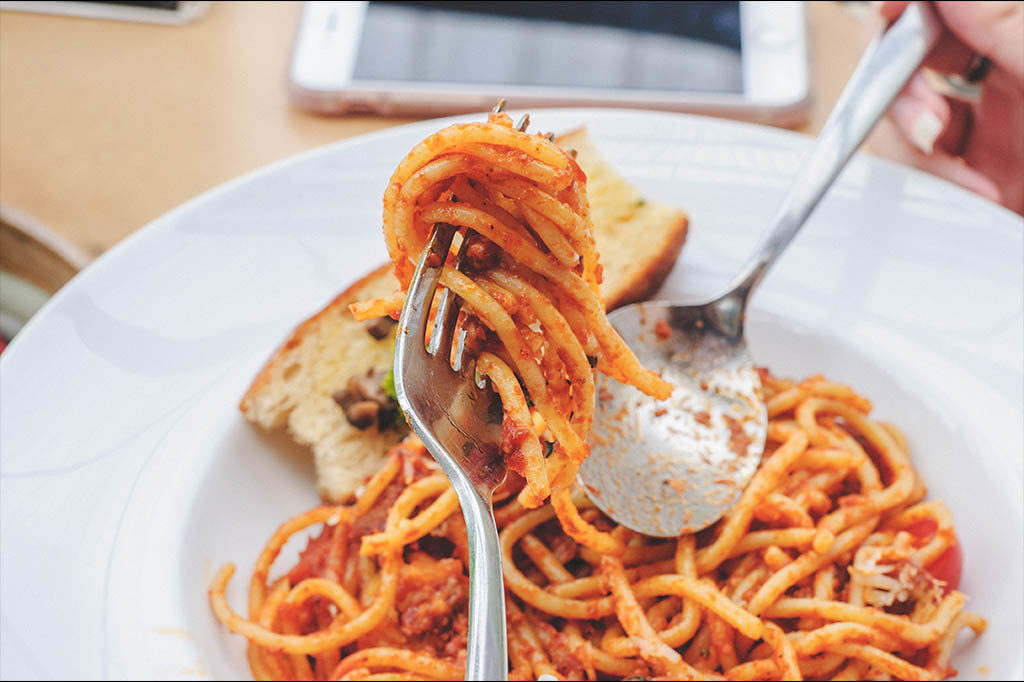 Did you know… October is National Pasta Month and today, October 17, is National Pasta Day! This is a wonderful time to celebrate these various shaped, delicious carbs! 
Pasta is traditionally thought of as an Italian dish, though the origins of pasta are unclear. It is believed that pasta may have even been brought to Italy from China! Pasta generally describes durum wheat dough combined with water or eggs and pressed into sheets and cut into the variety of shapes we know today. Mac and Cheese is even considered one of America's most eaten dishes!

In honor of this most delicious holiday, we'd like to share with you a few of our favorite pasta dishes around Highlands County.
Chicken Alfredo from Jaxon's on the Lake in Lake Placid. Chicken breast, seasoned and cooked to perfection, atop a bed of al dente noodles mixed with a tasty alfredo sauce.
Penne Ala Forno at Dimitri's Restaurant in Sebring. "Sliced mild Italian Sausage sauteed with fresh basil, garlic, and tomatoes, tossed with Imported Penne Pasta, Ricotta and parmesan cheese, finished with melted Provolone Cheese."
Beyond Pasta at Faded Bistro & Beer Garden in Sebring. "Zoodles, asparagus, Kalamata Olives, capers, Hot Vegan Italian Sausage, House Made Marinara."
Chicanes Linguine at Chicanes Restaurant & Bar in Sebring. "Our own fresh tomato and basil marinara sauce on top of steaming linguine and topped with shaved parmesan." 
Eggplant Parmesan from The Olympic Restaurant in Avon Park. "Fresh, hand-cut eggplant lightly breaded and served with spaghetti, marinara, and mozzarella cheese."
Hungry yet? Go out and try one of these tonight and tell us what you think! If your favorite isn't on here, let us know so we can go out and try it!

By Erin Broderick