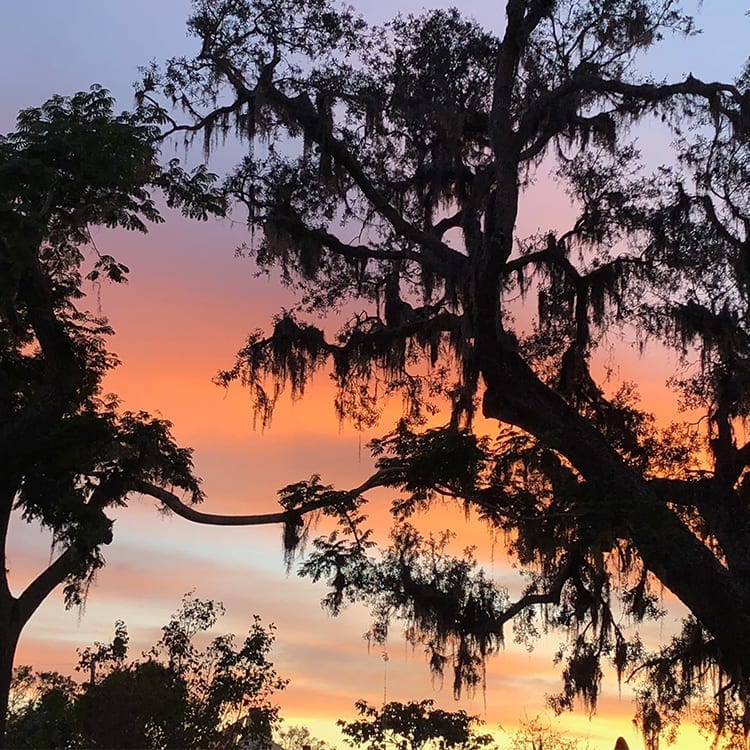 The New Year is here, and I don't know about you, but I think that this first week of the year has gone by very fast, too fast. We all start out the year with the best of intentions, setting resolutions to make this year better than the last, but then it happens, life begins to get in the way. There are, however, many activities, exercises, and behaviors that can help put us and keep us on a healthy path.
It's not too late to reset those resolutions and get on a healthy path for the year.
Here are three ways to get started:
(1) Live in the Moment
It's way too easy to let those little moments pass you by–like a silly look your toddler gives you or an incredible sunset over Lake Jackson. These moments happen every day and can pass you by in an instant.
Have you heard the term "Mindfulness"? It's a term that has been out and about a lot in the past year, and it's simple, as Jon Kabat-Zinn, founder of the Mindfulness-Based Stress Reduction program, says "mindfulness is an awareness that arises through paying attention, on purpose, in the present moment, non-judgmentally. It's about knowing what is on your mind."
Mindful meditation is simply meditating on the moment. Find your way to set daily intentions and live in the moment.
(2) Set Weekly Goals and Pair Up
It's so easy to get sucked into the daily grind and let all of your great intentions for the year go by the wayside. Set bite-sized goals that are easy to accomplish and then work your way up.
Perhaps instead of setting a goal to work out seven days a week for one hour per day, start with a thirty-minute walk on your lunch break. It's so easy to get overwhelmed, so keep it simple.
Get a friend or spouse involved and stay accountable. Try setting your goals at the end of each week for the next with your partner. Look at what you were able to accomplish in the previous week and then set realistic goals for the following week.
(3) The Art of Meal Plans
Diet? UGH, that word just makes me cringe. I know that the idea of starting one is always a pain and it's never something that becomes a lifestyle change. That is where a meal planning comes in. There are so many different programs out there that help guide you on how to eat clean and create a daily routine. After trying so many various programs over time, I've personally seen the best results through preplanning healthy meals that fit my family's needs and controlling portions. Do some research and consider reaching out to a personal trainer or nutritionist to help you set a plan for 2018.