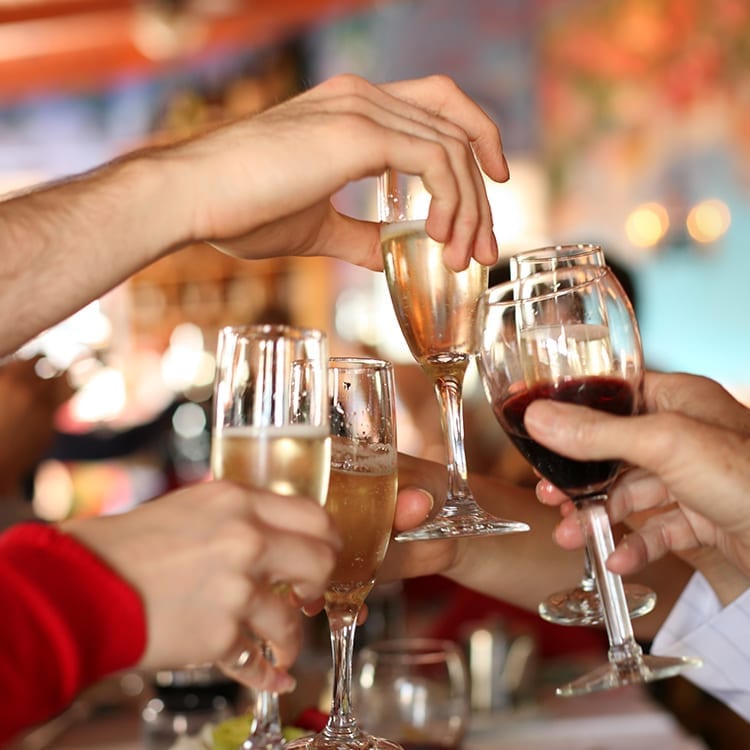 Here at the Sebring Rundown, we are huge fans of happy hour.
To be more specific we like good drinks and tasty snacks that are priced friendly. To be even more precise we like being social, and nothing brings people together like a good happy hour. In its over one hundred and five year history that is precisely what happy hour has done. It has served as an excuse to leave work early, gather co-workers and friends together to enjoy each other's company over an adult beverage and nosh. Here are some of our favorite spots to enjoy happy hour. We couldn't list them all so feel free to share your favs in the comments.
Chicanes Restaurant & Bar
This well-known restaurant in Sebring has one of the best happy hours in town that includes $2 wells, drafts, and house wine. If that's not enough, on Mondays you can enjoy $.75 wings, Tuesdays $7 Inn Burgers and Wednesday it's Slider night 4pm-6pm in the bar. Insider tip: the full menu is available in the bar, so make a night of it.
The Lazy Dog Bar & Grill
Their specials that include BOGO domestic draft beers and house wine that runs from 4-7pm. There are also bucket and pitcher specials–making sure all in your party can find something they like.
Faded Bistro & Beer Garden
Pop in for Martini Monday's and enjoy $4 Martini's all day long. If wine is more your thing, stop by on Wednesdays from 4pm-6pm and enjoy half-priced house wine, $5 small plates and don't forget to ask about their by the glass Cellar selections!
Dimitri's Five O'clock Somewhere Bar & Grill
$3 Margaritas. We could stop there, but there are over 30 appetizers on the menu, pizza available and if you're lucky the live music starts while you're there.
Big D'S Garage Bar
Pool tables, darts, video games and lots of space to mix and mingle. Enjoy $1 drafts, and $3 wells 3pm-6pm Monday through Friday.
Chili's
If you score a seat in the lounge enjoy complimentary chips and salsa while you decide between the two for one draft beer, call cocktails, house wine, and Classic "Ritas. The specials run Monday through Thursday 3pm-7pm and 9 pm to closing.
Outback Steakhouse
One of the first casual dinner hours concepts to offer a happy hour still has excellent offerings that include $5 call brands and $5 signature cocktails. Make sure to check out the bar menu for their small plate specials.