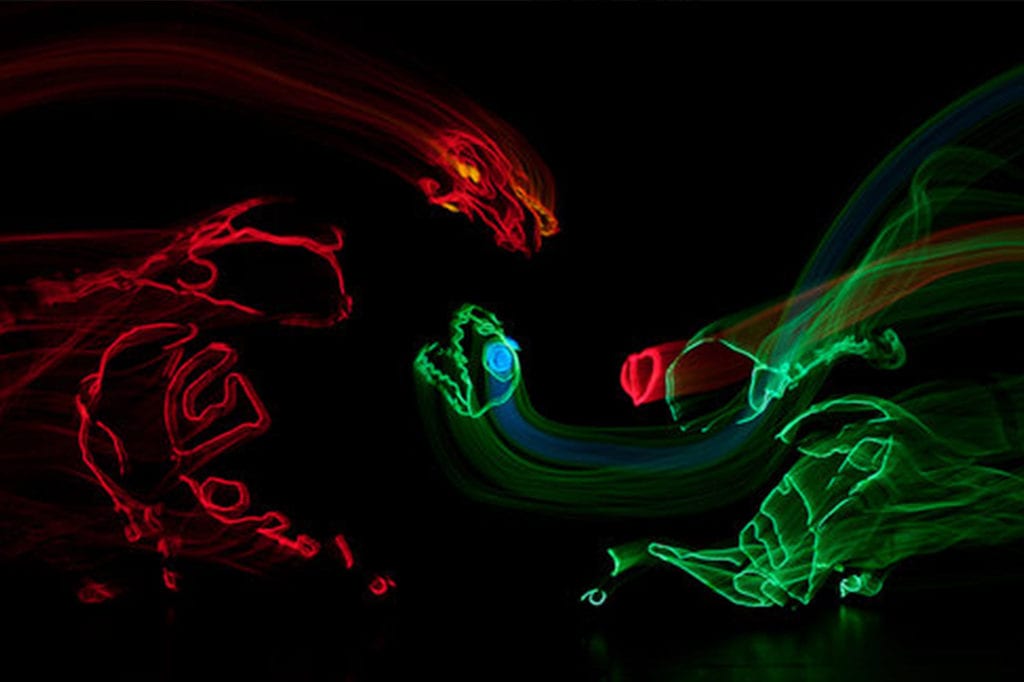 Play Your Part! is a new community initiative at South Florida State College (SFSC) to help local nonprofits raise much-needed funds. Guided by the institutional values of SFSC and through the financial support of the Jarrett Family Foundation, participating nonprofits earn 100% of ticket revenues to a specially selected family production, Dino Light.
Lightwire Theater, which was famously featured on America's Got Talent, has been praised around the world for its cutting edge blend of puppetry, technology, and glow-in-the-dark spectacle. This international touring company will perform their popular production, Dino Light, on Sunday, Nov. 10 at 3 p.m. at the Alan Jay Wildstein Center for the Performing Arts located on SFSC's Highlands Campus in Avon Park. All seats are $10. 
"It's an original story about a scientist, a dinosaur, and wonderful creatures," said Cindy Garren, director of cultural programs at SFSC. "We chose this production because it appeals to kids, parents, and senior citizens. Plus, it's an innovative theatrical experience that has never been seen in our community."
SFSC Performing Arts is playing their part in this innovative and exciting community fundraiser, now it's time play yours. If you are a local non-profit, this is a great opportunity to get involved in this exciting and innovative community fundraiser. 
Nonprofits and Parent Teacher Organizations (PTOs) located in Highlands, Hardee, and DeSoto counties can apply to participate in Play Your Part! The organization must provide services locally and special consideration will be given to organizations that benefit education, youth, wellness, or the arts.
Selected nonprofits will receive 25 to 100 tickets for the performance. They will then sell the tickets and keep 100% of the ticket revenue generated through their organization's ticket sales. The nonprofit can request additional tickets. This is an incredible way to get the community together to raise funds for their own non-profits while promoting the arts in our community and exposing our children to a popular production at a great price. 
Nonprofits must apply online at sfscARTS.org/education/pyp by Aug. 21 and also supply a copy of the organization's tax-exempt certificate. For more information, call 863-784-7178. For a complete list of shows for this upcoming season, visit sfscARTS.org.
Patrons, make sure to mention this to your favorite non-profits and spread the word!