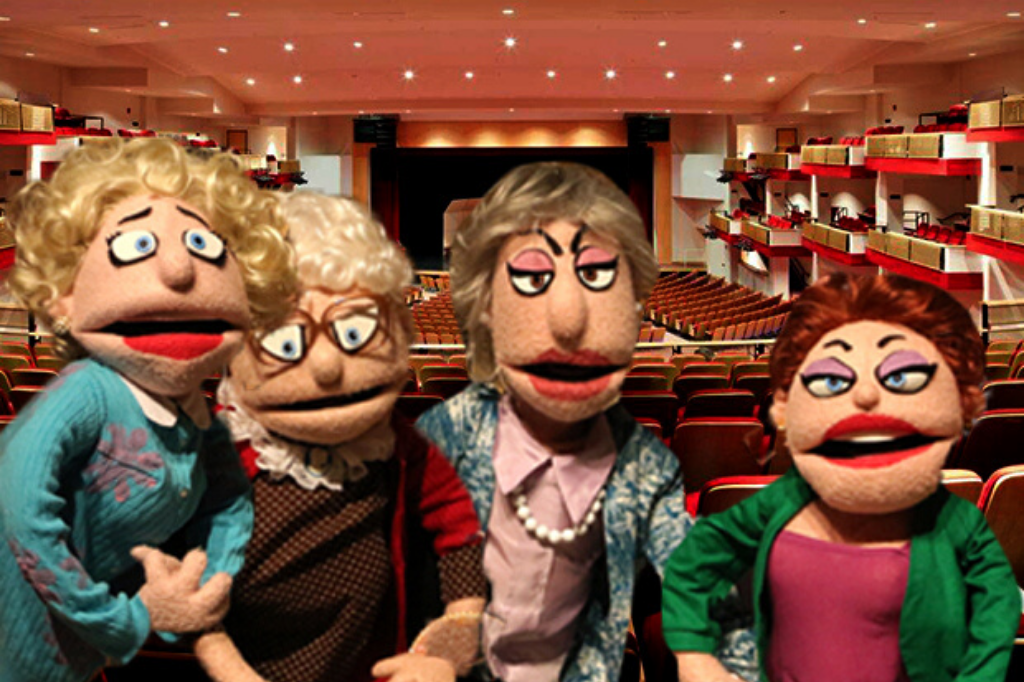 Ready for Some Afternoon Fun?
Since 1985, South Florida State College (SFSC) has presented the popular Goodtime Tuesdays Matinee Series which includes country and pop music, comedy, Broadway revues and an Off-Broadway hit. Matinee performances begin in January and run through March, every Tuesday at 1:30 p.m. in the 1,460-seat Alan Jay Wildstein Center for the Performing Arts on the Highlands Campus at 600 West College Drive in Avon Park. 
"Audiences love coming to spend the afternoon in Highlands County," said Cindy Garren, director of cultural programs at SFSC. "Do a little golfing on our Citrus Trail, visit the historic Hotel Jacaranda for a delightful lunch, shop, and see a top-notch show—plus you get home before dark!"  
Jim Witter's Piano Men: The Music of Elton John, Billy Joel and Barry Manilow is scheduled for Jan. 14. It's an afternoon of classic hits like "Candle in the Wind," "Rocket Man," and "Just the Way You Are," with nostalgic special events. Tickets are $17, $20, and $25. Groups get a 50% discount on this performance.
The Off-Broadway hit, Golden Girls: A Puppet Parody, the laugh-out-loud parody, takes the stage on Jan. 21. This adult comedy has been selling out in venues across the country. Tickets are $17 and $23.
Back by popular demand is the Fabulous Equinox Orchestra with their one-of-a-kind, high energy big band show on Jan. 28. Tickets are $21, $25, and $28.
Experience the best of Broadway on Feb. 4 with the highly paced, musical revue Broadway Tonite. Tickets are $12, $15, and $18. Groups get a 50% discount for this performance.
Celebrate the music and life of the legendary teen idol Bobby Darin on Feb. 11 at Splish Splash: The Bobby Darin Experience. Tickets are $17, $19, and $23. Expect to hear favorite songs like "Dream Lover," "Beyond the Sea," "Clementine," and "Mack the Knife."
Conductor Stuart Malina leads the largest professional symphony orchestra in Florida. The Florida Orchestra's Feb. 18 program will feature Bernstein's Overture to Candide, Symphony No. 1 composed by Christopher Theofanidis; Tchaikovsky's Romeo and Juliet Fantasy Overture, and Gershwin's American in Paris. Tickets are $22, $25, and $30. Student tickets are $10. Groups get a 50% discount for this performance.
Lee Lessack and Johnny Rodgers return on Feb. 25 with Central Park Revisited: James Taylor recreating the amazing concert where 250,000 fans showed up in Central Park to hear hits like "Carolina on my Mind," "Country Road," "Fire and Rain," and "Don't Let Me Be Lonely Tonight." Tickets are $21, $25, and $28.
A must-see for all ages is the Tamburitzans on March 3. In their 83rd season, the "Tammies" present a colorful performance of international song and dance. Tickets are $15, $17, $20, and $10 for students.  Groups get a 50% discount for this performance.
Jimmy Buffet fans will love the country's premier tribute show to the Mayor of Margaritaville: Changes in Latitude on March 10. This nationally acclaimed band travels the country with beach balls and leis flying, dancing conga lines, and "Trop Rock" fun for all. Tickets are $21, $25, and $28.
Phil Dirt and The Dozers, an audience favorite, bring an all new show to the Wildstein Center on March 24. Expect three decades of great rock music performed with a light-hearted approach that creates a fun atmosphere. Tickets are $21, $25, and $28.
The Matinee Series is sponsored by CenterState Bank, The Palms of Sebring, and Lampe & Kiefer Hearing Aid Center. Subscription packages are available with savings of more than 20%. Special group rates are available with discounts as much as 50% when 13 seats or more are purchased in the same order. Contact the SFSC Performing Arts Box Office at 863-784-7178 for group sales information.
Parking is free. Tickets for the Matinee Series of performances range from $12-$30 and can be purchased online, by phone at 863-784-7178, or by visiting the box office located at 600 West College Drive in Avon Park. Videos and information are available online at sfscarts.org.
Image is for "Golden Girls: A Puppet Parody".