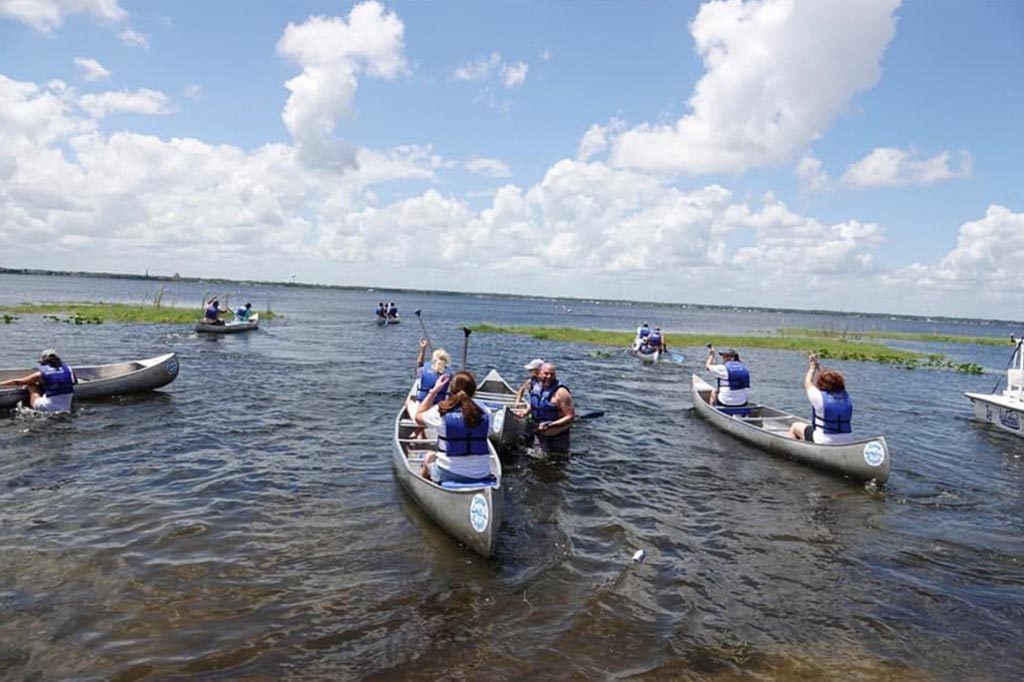 by Hannah Heiring
Do you like boats, fun-in-the-sun and family-friendly adventures? If so, "Dirty Dozen" of Sebring's Lakefest is the place for you on June 14th and 15th beginning at 9 am! Lakefest is a FREE public event, parking is $5 per vehicle, however, walk-ups are welcome! This organization was founded in 2011 to provide fundraisers! Founder Lisa Celentano's mission is "To introduce new ideas to our community to promote business, excitement, and the reward of giving back!"
Dirty Dozen has stayed true to their mission by dedicating their beneficiaries to the most deserving! This year is national service-men and women and our hometown heroes, first responders! This year's Lakefest will benefit Sebring Elks Lodge' "Folds of Honor Foundation" and "Highlands Fire and EMS Foundation!" This organization supports various non-profit charities every year, generously donating over $20,000 to date! Want to join the cause? It's as easy as having fun-join the crowd for the 9th annual Lakefest!
Its called, "Lakefest" for good reason! This lakeside festival will feature TWO outdoor boat show-rooms, provided by Winter Haven's Marine Supply! You'll be able to view, tour and have the opportunity to purchase your dream boat! If you favor land over water, Sebring's family-owned Ridge Equipment will have side-by-sides, tractors and more on display for purchase. You'll be able to get a fun piece of Kubota equipment in one of two ways, paying or winning! Take the chance with this exciting Raffle!
The excitement doesn't end with a raffle. There will also be a fun seed-spitting contest with the Florida Watermelon Queen, FREE watermelon and a Kid-Zone; courtesy of X Party Time Rentals in Avon Park! Lakefest is a family-friendly and pet-friendly event with something for everyone! Adults can taste wine, sip beer, and try a refreshing margarita popsicle while the children play! Bringing families closer thru fun teamwork is also a huge part of this event! Ages 8+ can compete in both the 2K fun- run and 1K paddle race on Lake Jackson! The young-ones ages 3-7 can ride alongside family members in the canoe for FREE! They are ineligible to paddle, must provide their own life-jacket and sit 4th in the canoe with three team-members of eligible age. The kids will have a memorable time sharing the experience and cheering on the team!
Sebring Lakefest is a local tradition for many families and its uniqueness adds more families every year! Dirty Dozen Founder, Lisa Celentano stated, "We have had more than 2,000 spectators in the past!" "My favorite part of the event is seeing people try something they didn't think they could do, giggling through a challenge, and enjoying the pride of our awesome not-so-little town anymore!"
This annual event offers fellowship amongst many in our community as well as giving back immensely; you won't want to miss doing good while having this much fun! For more information and to register, click HERE.