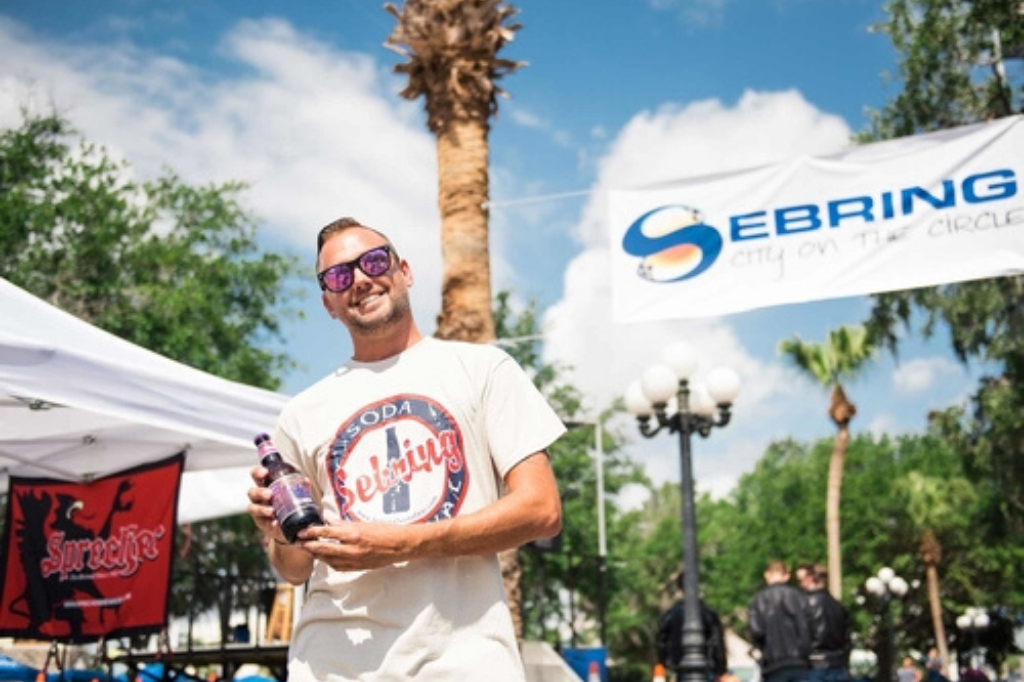 Sebring Soda Fest Offering A Super Saver Tasting Package!
Are you ready to party hard and save too? The award-winning Sebring Soda Festival is offering a special money-saving tasting package – the Super Soda Saver Tasting Package! For a limited time, soda lovers can get four (4) $10 tasting cards for the price of three (3) for only $30. Each tasting card allows for 18 craft soda tastings at the 3rd Annual Sebring Soda Festival scheduled for April 3-5 in downtown Sebring. Tasting cards can be used Saturday and/or Sunday during the Festival. This discount deal is only available online until Sunday, March 22.
With a family-friendly party atmosphere, 200+ craft sodas to sample, soda cocktails, live music and festive food, this is the fizziest festival in all of Florida. The festival features traditional sodas, like colas, ginger ales, root beers, and cream sodas, plus countless unique sodas you can't find in stores, including flavors like caramel apple, prickly pear, espresso, peach cobbler, candied bacon, key lime, cucumber, pepper soda, and more. And everyone loves to re-visit the many vintage favorites featured at the festival, such as Cheerwine, Moxie and RC Cola.
The festival will kick off on Friday, April 3 with a free Fizzy Family Fun Night from 5-9 PM, which will include an outdoor family movie under the stars, family fun & games, a complimentary mini-soda tasting, and more. This will be the perfect time to bring the kiddos out to have fun and enjoy time together.
The actual Soda Tasting will take place on Saturday & Sunday, April 4 & 5 (Saturday: 11AM-6PM; Sunday 11AM-4PM). Soda Tasting Tickets, which are required to taste the 200+ sodas, are available online for purchase. Tasting options vary on Saturday & Sunday, so be sure to attend both days. Throughout each day there will be a variety of live entertainment, interactive games and engaging activities like Make Your Own Soda and Bottle Cap Mural Art.
On Saturday night, rock the night away at the Block Party Concert from 6-9PM with a live band. Enjoy food trucks, adult beverages, craft beer and wine. The concert is free to attend and is presented by The Elliott Team of Keller Williams.
Last year, we all had an absolute blast at the Soda Tasting and the Block Party! It's a fun, unique festival that helps bring our community together and able to enjoy the company of one another. We hope to see everyone out there tasting and checking out all the amazing vendors!For more information and to take advantage of this limited-time deal, visit SebringSodaFest.com.