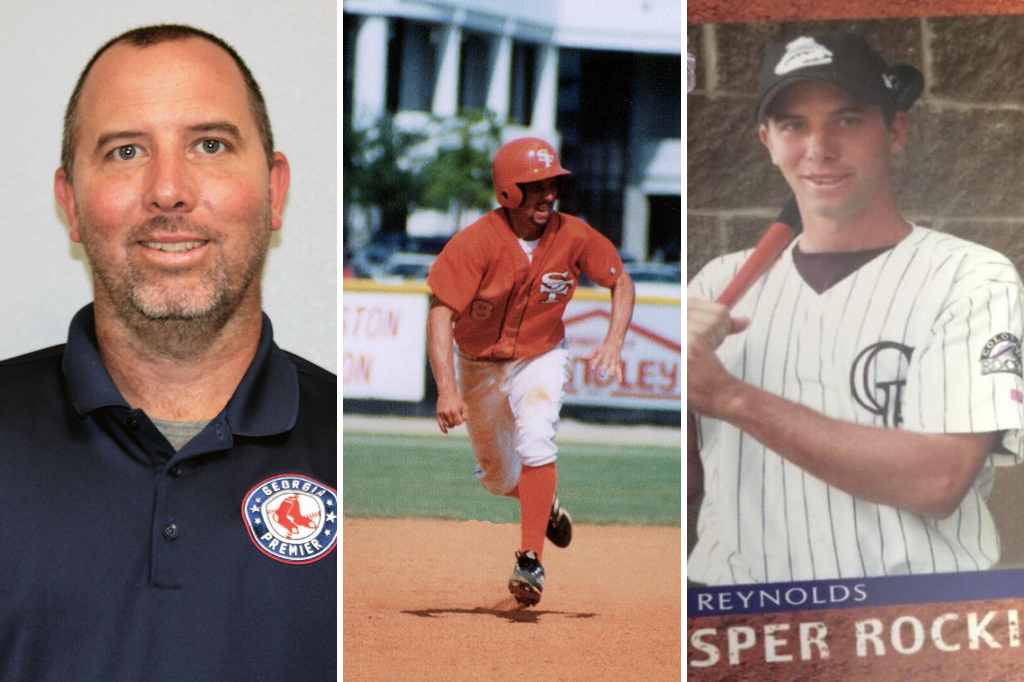 SFSC Alumnus Gene Reynolds Pays It Forward in Baseball
South Florida State College (SFSC) alumnus, Gene Reynolds, started playing baseball when he was 4 years old. Like many boys, he joined a Little League team and dreamed of becoming a professional baseball player. He played baseball in high school, was recruited by college teams, and professional baseball followed. However, the need to serve others called more strongly.
Reynolds is now the head coach and director of baseball operations at the Georgia Premier Academy in Statesboro, Ga. Along with Academy director, Tony Ross, Reynolds founded the Academy in 2017 to pass along his knowledge and experience, providing young men, ages 13 to 19, with exceptional baseball development and training. Students who come from around the world have committed to the Academy's focus on faith, education, and baseball. As a result, his students have gone on to play college and professional baseball. In fact, one former student was the No. 24 pick in the professional baseball draft in 2019.
Reynolds played shortstop for the SFSC Panthers during Rick Hitt's first two seasons as baseball coach at the College and earned an Associate in Arts in May 2001. He was recruited to play baseball at the University of Tampa and earned his Bachelor of Science in Management in 2003. Professional baseball came along, and he was drafted in the ninth round by the Colorado Rockies in 2003. Reynolds played within the Rockies organization for a year before returning home to coach for two years at Faith Baptist Christian School, a school associated with Faith Baptist Church in Brandon, Fla. The church was founded by Reynolds' father, Henry Eugene Reynolds Sr. 
Hitt, now baseball coach and athletics director at SFSC, said that the College signed seven of the 12 baseball players recruited from Georgia Premier Academy over the years. Other colleges in the Florida College System have signed players from the Academy—Polk State College, State College of Florida- Manatee/Sarasota, St. Petersburg College, and College of Central Florida. The University of South Florida and University of Central Florida are only two of the many universities that have signed players from the Academy.
Reynolds spreads the word about SFSC with firsthand knowledge—the quality of the College, its baseball coach, and its professors. He cherishes what he learned from Coach Hitt and carries forth those lessons.
"He held us accountable and taught us discipline, not only in baseball, but in life," he said. "It was an opportunity to play baseball and bring back something to the community—to leave a legacy that's continued for 18 years."
Hitt said that Reynolds finds strength in his faith and he sets a good example for other people to follow. As a student-athlete, Reynolds was competitive, determined, and a peer leader—the type of person who would encourage teammates to be the best players and people they could be. He now provides young men opportunities in baseball that they may not otherwise have and nurtures them to become fine young men and good citizens.
"I got to experience something that a small percentage of guys who play baseball in high school and college experience—getting drafted and playing professional baseball," Reynolds said. "My parents always taught me that it's better to give than receive. I felt like the Lord kind of changed my path. And He has. I've enjoyed it—seeing my players either get drafted or sign college scholarships. It's been very rewarding."