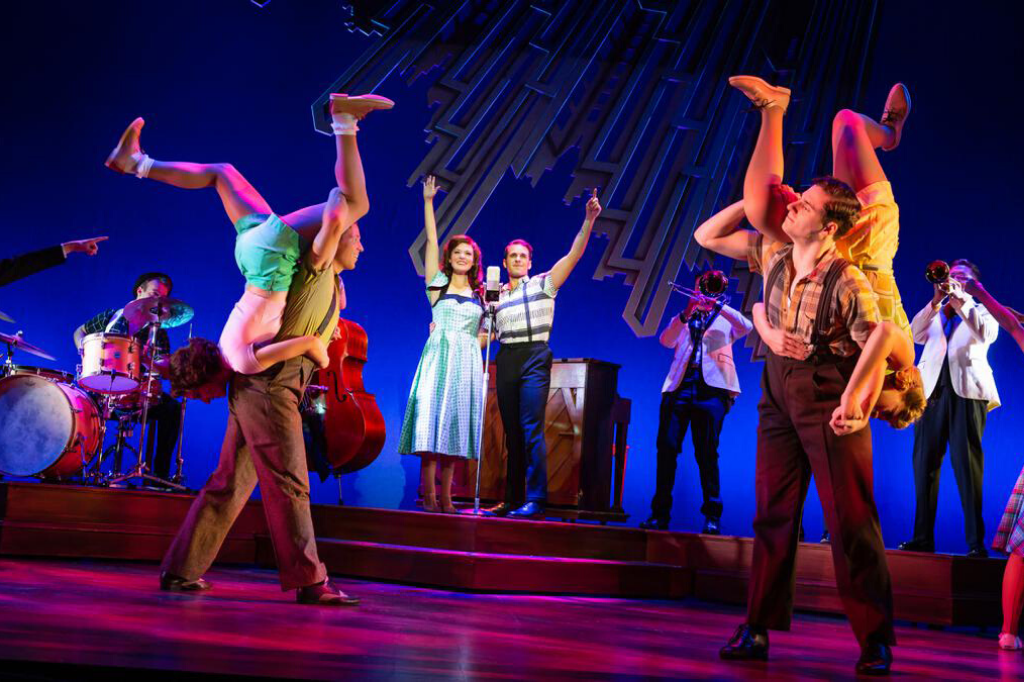 SFSC Performing Arts, Bandstand the Musical
"Bandstand: The Musical" is scheduled for one performance at the Alan Jay Wildstein Center for the Performing Arts at South Florida State College in Avon Park on Thursday, Feb. 6 at 7 p.m.
Set in 1945, "Bandstand: The Musical" tells the story of WWII veteran and musician Donny Novitski who is about to take on the mission of his life: leading his band of fellow veterans into competition for America's next swing band sensation. When Donny meets a beautiful, young singer named Julia, he finds the perfect harmony in words and music that could take this band of brothers all the way to the live radio broadcast finale in New York City. But to succeed, it will require every ounce of talent, stamina and raw nerve that these musicians possess.
"This is an all-American musical filled with fabulous dance numbers, great music, and a celebration of the American spirit," said Cindy Garren, director of cultural programs at SFSC. Sponsors of the performance are Kris and Mike Rider, Dr. Catherine P. Cornelius, and Marcia L. Ward.
Broadway World said, "It is a wonderful tribute to veterans, all the while bringing an entertaining piece of theatre. 'Bandstand' is a wonderfully moving show that is not soon forgotten." The Daily Beast said, "It is perfect piece of theater for the Age of Trump, a hymn to small town, Midwestern values, patriotism, and faith."
"Bandstand: The Musical" is on its first national tour after closing on Broadway in September 2017. The musical won a Tony for Best Choreography for Andy Blankenbuehler who also choreographed the hit musical "Hamilton." "Bandstand" was also nominated for Best Orchestrations.
The tour began in Oklahoma and will travel to 75 cities across the country including Toledo, Ohio; Worcester, Mass.; Washington, D.C.; College Station, Texas; and Avon Park, Fla.
Tickets start at $55 and groups of 13 can save 20%. Single tickets can be purchased online at sfscARTS.org, by phone at 863-784-7178, or at the SFSC Box Office located on the Highlands Campus of SFSC at 600 West College Avenue in Avon Park.
Upcoming February performances at the Alan Jay Wildstein Center for the Performing Arts are: Artrageous II on Feb.9; Splish Splash: Bobby Darin Tribute on Feb. 11; Jazz with Michigan artists Terry Lower and Edye Evans Hyde on Feb. 12; Florida Orchestra on Feb. 18; and comedian Bill Engvall on Feb. 21.
A complete schedule, more information and videos are online at sfscARTS.org.