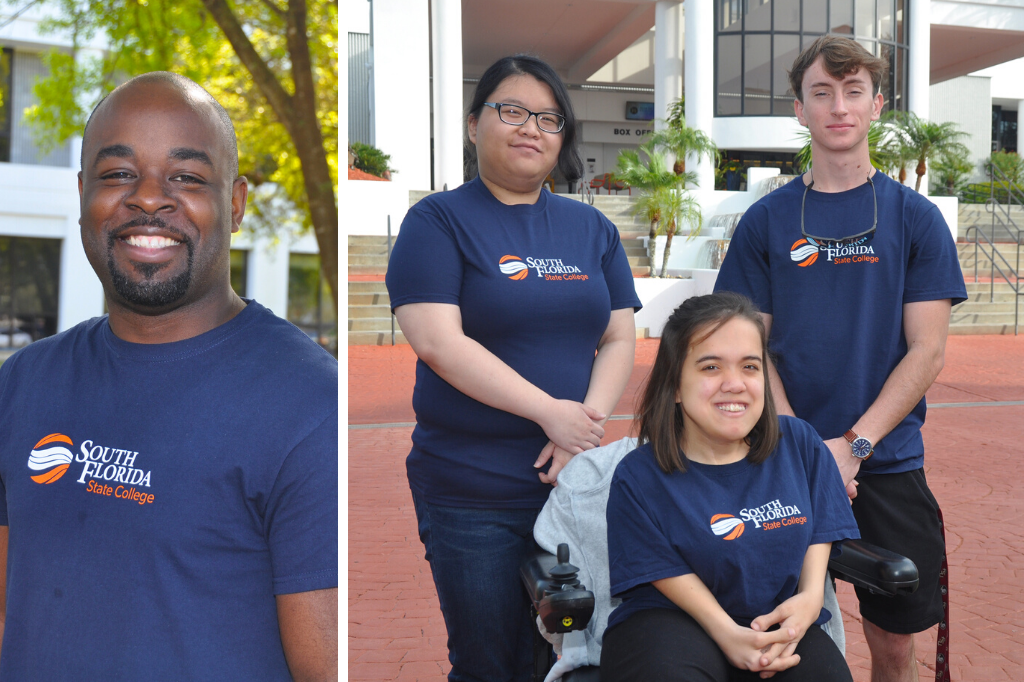 Six SFSC Students Named to 2020 All-Florida Academic Team
The Florida College System (FCS) has named six South Florida State College (SFSC) students to the 2020 All-Florida Academic Team.
Each year, the FCS names a Phi Theta Kappa (PTK) All-Florida Academic Team to honor students enrolled in Florida's public state and community colleges for their academic achievement, leadership, and service to the community.
The SFSC students earning this recognition are Toby Ellison, Estefani Espinoza, Lovely Lee, Ethan Morton, Kelli Sullivan, and Anthony Zepeda. They join 161 of their peers from the 28 member FCS in being named to the academic team.
The six SFSC students will be recognized, formally, at an awards ceremony on Friday, March 6 in St. Petersburg, Fla. Additional honors and scholarships for these students, awarded by PTK, the Coca-Cola Scholars Foundation, and other affiliated foundations and organizations, will be announced at that time.
"These students are a wonderful group of scholars who have worked very hard for this honor," said Michelle Macbeth, PTK advisor and professor of Spanish at SFSC. "Their academic achievement shows the kind of determination and integrity our students at SFSC possess. We are all very proud of them."
Students named to the All-Florida Academic Team were drawn from SFSC's Honors Program and the College's Tau Epsilon chapter of PTK. In nominating students for the All-Florida Academic Team, colleges consider participation in academic honors programs, membership in and awards from collegiate societies, and academic enrichment gained from internships and special projects.
PTK is an honor society that recognizes the academic achievements of community and state college students and helps them to grow as scholars and leaders. The society is made up of over 3.5 million members in the United States and 10 additional nations. For more on PTK, visit ptk.org.
For more information about SFSC's PTK chapter, contact Macbeth at 863-784-7312.
Photos of All-Florida Academic Team Members:
Toby Ellison
Lovely Lee, Kelli Sullivan, and Ethan Morton
Not pictured: Estefani Espinoza and Anthony Zepeda