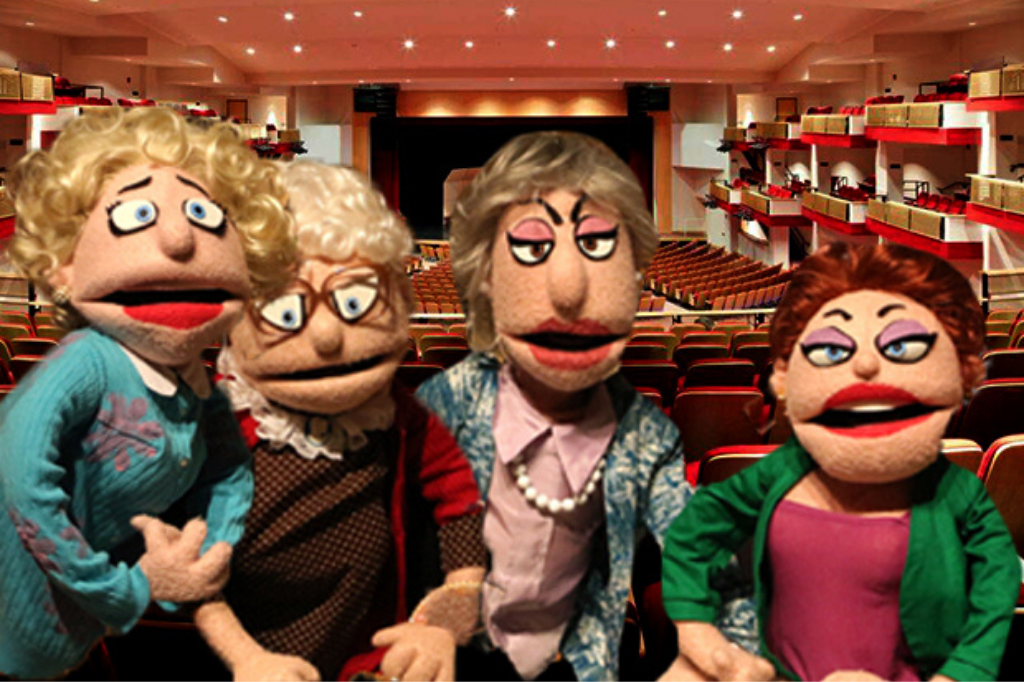 The Golden Girls Show at SFSC
The off-Broadway hit comedy, That Golden Girls Show! A Puppet Parody is scheduled for one performance on Tuesday, Jan. 21 at 1:30 p.m. at the Alan Jay Wildstein Center for the Performing Arts on South Florida State College's (SFSC) Highlands Campus in Avon Park.
"Travel back to Miami circa 1985 and get ready to laugh with Blanche, Rose, Dorothy, and Sophia," said Cindy Garren, director of cultural programs at SFSC. "The girls scheme, fight, hunt for love, and hurl one-liners at each other."
That Golden Girls Show!' A Puppet Parody is a brand-new show that parodies classic Golden Girls moments – with puppets! Get set for an evening of cheesecake, laughter, jazzercise, shoulder pads, sex, and the elegant art of the quick-witted put down.
From Sophia's get-rich-quick schemes, to Rose's tales from St. Olaf, Blanche's insatiable hunt for men and the Fountain of Youth, and Dorothy's daily struggle to make sense of her life and keep her roommates in check. Devoted fans will fondly remember our four girls from Miami, and for the first-timers, this will be a joyful introduction to the brilliance of that television series. Expect adult themes and language.
Tickets are $17, $19, and $23. Groups of 13 receive a 20% discount. Tickets are available online at sfscARTS.org or by calling the SFSC Box Office at 863-784-7178. The box office is located at 600 West College Drive in Avon Park.
Sponsored by CenterState Bank, The Palms of Sebring, and Lampe & Kiefer Hearing Aid Center, the Matinee Series at the Alan Jay Wildstein Center for the Performing Arts also includes these upcoming performances: Fabulous Equinox Orchestra on Jan. 28, Broadway Tonite on Feb. 4; Splish Splash: Bobby Darin Tribute on Feb. 11; The Florida Orchestra on Feb. 18; Central Park Revisited: James Taylor Tribute on Feb. 25; Tamburitzans on March 3; Changes in Latitude Jimmy Buffet tribute on March 10, and Phil Dirt and the Dozers rock and roll tribute on March 24.