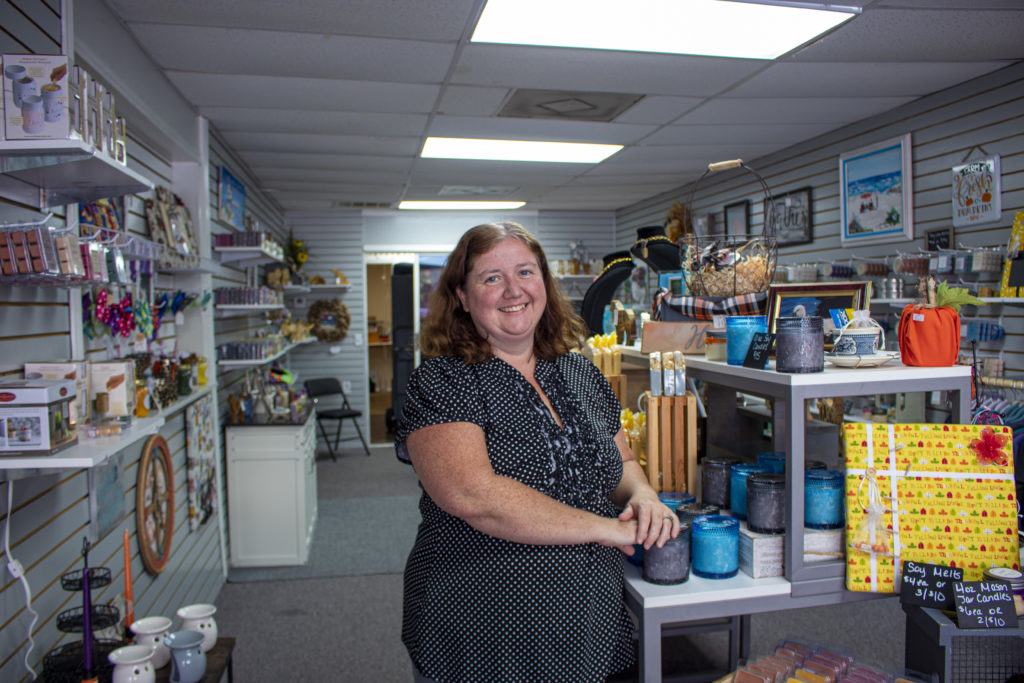 Stephanie Hall, the owner of The Handcrafted Boutique in downtown Sebring, started on the path to opening her own boutique in 2006 when she became interested in arts and crafts. "My daughter did beauty pageants back in the day and I couldn't afford to buy the dresses she needed, so I bought how-to's and learned how to sew," says Stephanie. "After that, I opened my own arts and crafts shop on eBay and sold blank dresses that could be customized to other moms who also couldn't afford to buy expensive pageant dresses," says Stephanie.

After going through a rough patch and then moving back home to Florida, Stephanie stayed out of crafting for a few years until her friends encouraged her to get back at it. "I started making wreaths again for friends and family just as a hobby. Eventually, other people would see them would send inquiries for me to make them so it started a little business" says Stephanie. "We initially started with just the wreaths then added the candles and started going to local craft shows and art festivals and we built a home-based business with a local following. We eventually started selling through our website and it grew even more where it made sense to open a physical location" says Stephanie.

In The Handcrafted Boutique, you'll find handmade crafts from local artists and vendors from all over Highlands and Hardee County. There are paintings, jewelry, soaps, and other various crafts throughout the boutique for sale. "We wanted to go back to how it used to be, buying handmade local products from local artists and vendors. In the future we want to hold classes and other events that promote the growth of business downtown" says Stephanie. Make sure to stop by and support our local artists and artisans and pick up some amazing handcrafted products.
Located at 133 N Ridgewood Dr Sebring