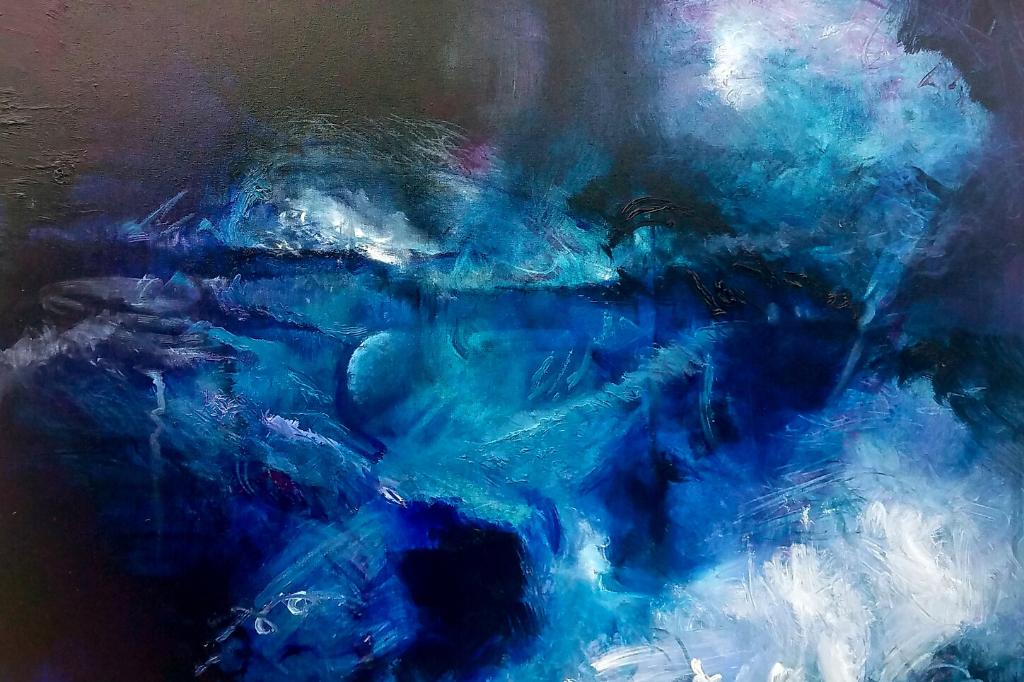 The SFSC Museum of Florida Art and culture Presents 'Breaking Free: Dark Matter, Dark Energy'
The South Florida State College (SFSC) Museum of Florida Art and Culture (MOFAC) features the work of Margaret Schnebly Hodge, "Breaking Free: Dark Matter, Dark Energy," in the museum on the SFSC Highlands Campus in Avon Park from Wednesday, Feb. 5 through Thursday, March 26. Patrons of the museum may meet the artist during the exhibition's opening reception on Thursday, Feb. 13, at 1 p.m. in MOFAC. 
The exhibition features Hodge's large-scale paintings that depict the beauty and mutable energy of our universe, inspired by images from the Hubble and other advanced space telescopes.
According to Gary R. Libby, director emeritus of the Museum of Arts & Sciences in Daytona Beach, "Hodge seems to look up and deeply into the night sky as a source of inspiration, especially since the phenomenal discoveries and deep-space images from the Hubble and other more advanced space telescopes, which are looking into the worlds of dark matter and dark energy. The explorations redefine and help to explain our expanding and simultaneously collapsing universe. But Hodge is not merely illustrating these phenomena in a scientific way. Rather, she is re-mystifying our universe in a series of large, complex, and colorful paintings that suggest large ideas about our concepts of human visual perception and the workings of the outer universe."
Hodge attended Daytona State College on a scholarship through the Daytona Beach Art League and earned a bachelor's degree from the University of Florida, School of Fine Arts. Later, Hodge studied at the Atlantic Center for the Arts in New Smyrna Beach, Fla., before winning a 2005 Florida Arts Council Enhancement Grant as well as several awards and commendations from organizations throughout Florida.
MOFAC is located in the Alan Jay Wildstein Center for the Performing Arts at SFSC, 600 W. College Dr., Avon Park. The museum is open to the public on Wednesday, Thursday, and Friday, 12:30 – 4:30 p.m., or by appointment for group tours. Patrons of the Wildstein Center may visit the museum one hour prior to each Artist, Trending Now, and Matinee series performance. For more information about MOFAC and its programs or to request a museum tour, contact Leighton Skipper by phone at 863-784-7240 or visit mofac.org.
Photo: Blue Event Horizon by Margaret Schnebly Hodge