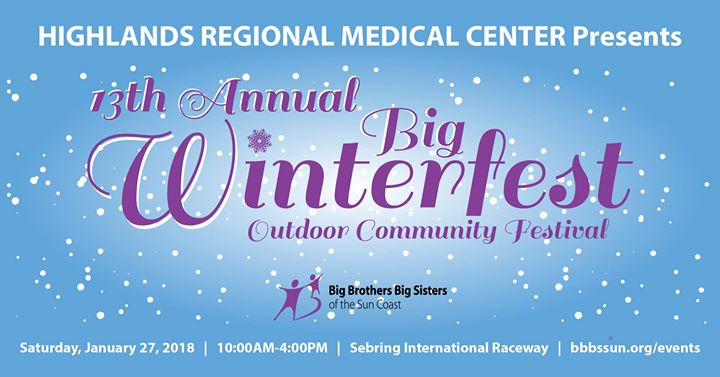 By James McCoy, Jan 25, 2018
Its hard to believe that it is already the last Friday in January! 2018 is off to a fast, fun start.
Thank you to all of you who have liked, followed and subscribed to the Sebring Rundown. We appreciate all of the support and look forward to hearing from all of you in the future about what you like to experience here in Highlands County. Here are some things that are going on around the county this weekend that will probably be on your newsfeed so get out there and get involved in the good times.
Back Home Again
A Tribute to John Denver; Artist Tom Becker and his band will take you on a musical journey and tribute to the life and times of John Denver. You will hear all the hits that include "Thank God I'm a Country Boy," "Rocky Mountain High" and Anne's Song" performed at the Genesis Center in Lake Placid Friday night starting 7 pm. Tickets start at $21 are available on Sunevents.com
Taste your way around the world
Supporting a great cause never tasted so good–St. Catherine Catholic School will host a tasting of foods from around the globe Saturday 4pm-7pm. Featured countries include Mexico, Cuba, Russia, Peru and the USA just to name a few. Tickets are a $1 each or 25 for $20. For more information call 863 385 7300.
Mutts Gone Nuts
Where my dogs at? The fun-loving duo of Scott and Joan Houghton unleash their comedy dog thrill show on the Alan J Wildstein Center for the Performing Arts Saturday at 7 pm. The show features high flying frisbee catches, high wire, magic performing, dancing dogs. All of the performing dogs were adopted from animal shelters and rescue groups. Tickets start at $17 for adults and $10 for kids. Call the box office at 863 784 7178 for the details.
Sebring Big Winter Fest
Ready to check out snow mountain, bounce houses, food trucks and live entertainment? Then head out to the Sebring International Raceway Saturday 10am-4pm. Admission is $5, and kids under 3 are free. Proceeds to benefit Big Brothers Big Sisters mentoring programs in Highlands and Hardee County. For more information call 863 402 9001.
Sebring Rundown Road Trip Recommendation–Hope Kid's Community Fair
Hop in the car and head out to 600 E 5th St in Eagle Lake, FL to enjoy live entertainment, rides, games, and a Pioneer cooking competition. Gates open at 1 pm Saturday and Sunday. Proceeds raised go to assist in Hope Kid's mission of eliminating hunger among children. Call 863 595 8031 for details or visit http://bit.ly/RundownDayTrip.