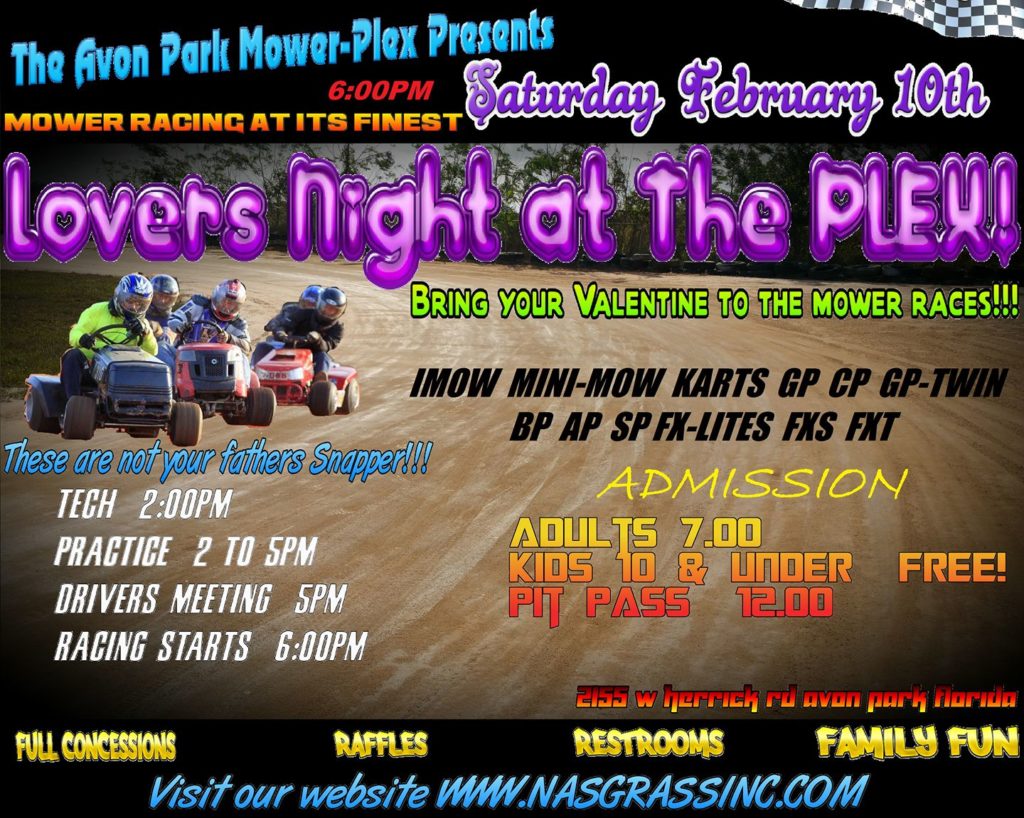 by James McCoy, Feb 6, 2018
As the weekend of the Great American Race in Daytona approaches it only seems fitting to tell you about a race experience that happens right here in Highlands County the second Saturday of the month in Avon Park. In 2002 the Mower-plex was launch at the west most end of the municipal airport resulting in the first for-purpose lawn racing facility in the United States.
Fast forward to 2018 the Mower-plex and Nasgrass inc. are going strong with a full schedule of events through May of this year. There are no cash prizes for the winners at these races just shiny trophies and bragging rights for having the fastest lawn mower and skill to drive it. The proceeds raised from sponsorships and competitors fees go right back into improving the experience and keeping price affordable and family friendly.
The next Nasgrass race is this Saturday at the Mower-plex with the first race starting at 6 pm that includes several different classes competing. Tickets are $7 for adults, and kids 10 and under are free. There are concession stands, raffles and lots of racing fun provided by people who are passionate about their sport. For more details check out NasgrassInc.com or their Facebook page.