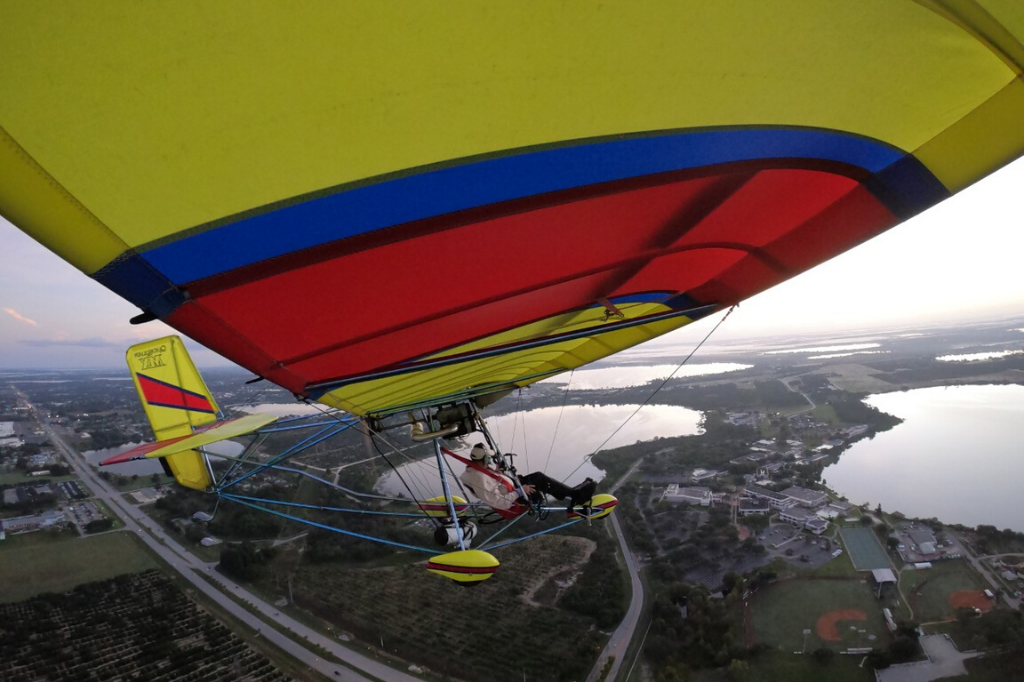 Ultralight Sport Aviation Hosted by SFSC Corporate and Community Education
South Florida State College (SFSC) will host an Ultralight Sport Aviation Forum on Tuesday, Jan. 28, from 6 to 8 p.m., in Building B, Room 112, on the SFSC Highlands Campus at 600 West College Drive in Avon Park. 
Guest speaker, George Karamitis, will discuss the Federal Aviation Regulations (FAR-103) that govern the operation of ultralight vehicles in the United States and the National Airspace System. He will also cover pre-flight procedures and present video footage and photographs from actual flights.
In the United States, ultralights are classified by the Federal Aviation Administration (FAA) as single seat vehicles, with a maximum empty weight of 254 lbs. if powered with an engine, a maximum empty weight of 155 lbs. if not engine powered, have a five-gallon maximum fuel capacity, have a maximum full powered flight speed of 55 knots or 63 miles per hour, and a maximum power off stall speed at 24 knots or 27 miles per hour. The FAA describes them as "ultralight vehicles" and not as aircraft—they are not required to be registered nor is the pilot required to have a pilot's license.
"The movement into ultralighting started in the late 1970s and early 1980s and has come back in popularity," Karamitis said. "Today, ultralights are flown by a lot of pilots who fly small planes and jets but are looking for something fun and more economical to fly. The ultralight is not a machine to fly from point A to B, rather, it's getting up in the air and flying locally. I've owned regular small airplanes all my life and owned several ultralights. Now, I prefer to fly my ultralight. I want to make people more aware of the availability of ultralighting—the simplicity and fun that can be had by flying them—and that they can be flown safely."
Karamitis is a retired TWA captain. He holds an Airline Transport Pilot (ATP) certificate, the highest level aircraft pilot certificate awarded, with B-727 and B-747 type ratings. He has also been a certified flight instructor for 51 years. In 2013, Karamitis received the Wright Brothers Master Pilot Award for having over 50 years of accident-, incident-, and citation-free flight.
The Ultralight Sport Aviation Forum is free to attend. To register or for more information, call the SFSC Corporate and Community Education Department at 863-784-7388.